ActiveCampaign Setup
This is a step by step guide to get started with sending SMSes in your automations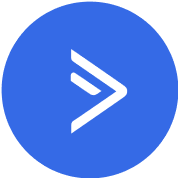 Step 1
Select "Create an automation" and select the first option "Start from Scratch".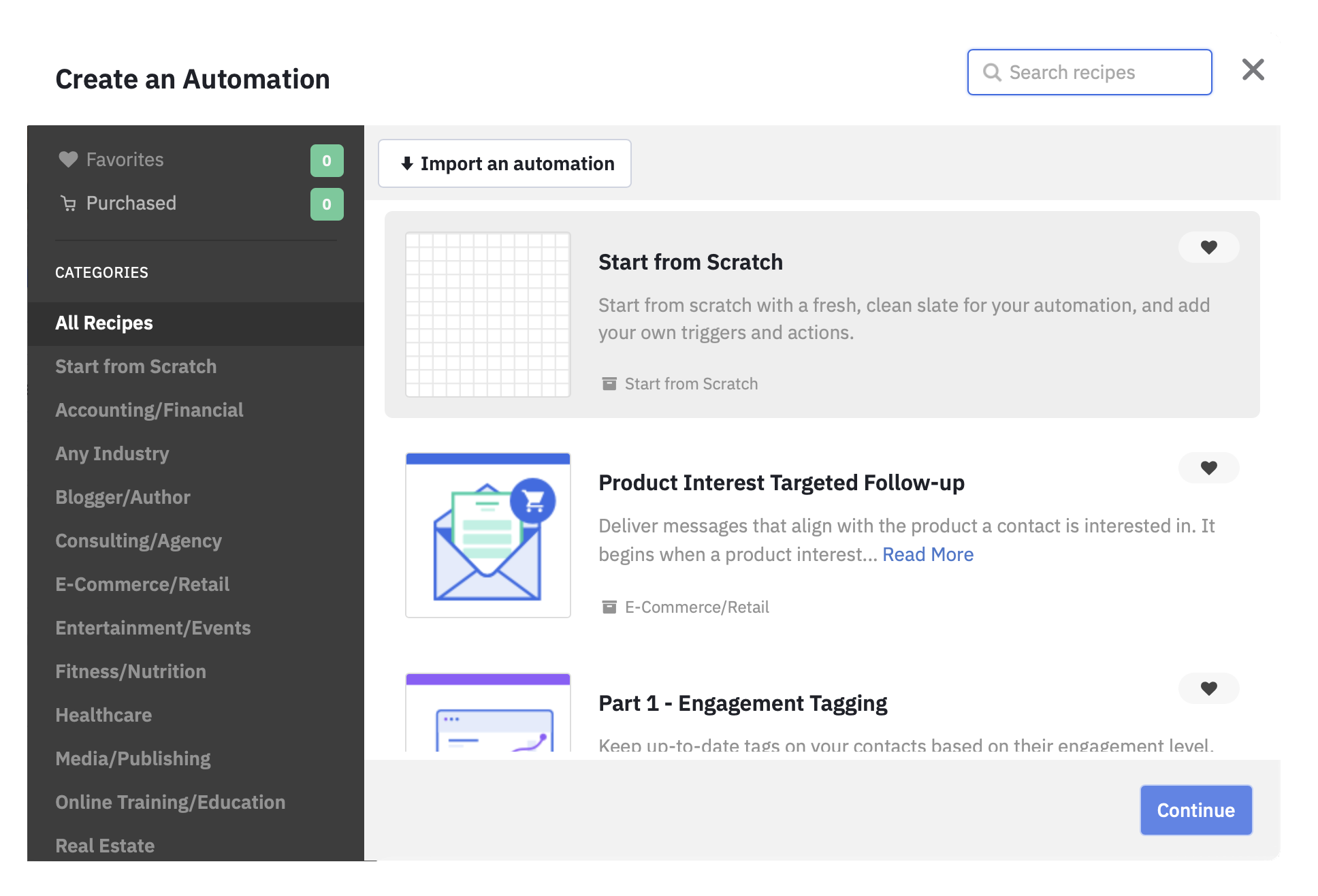 Step 2
Select a start trigger. Without this your automation will never start.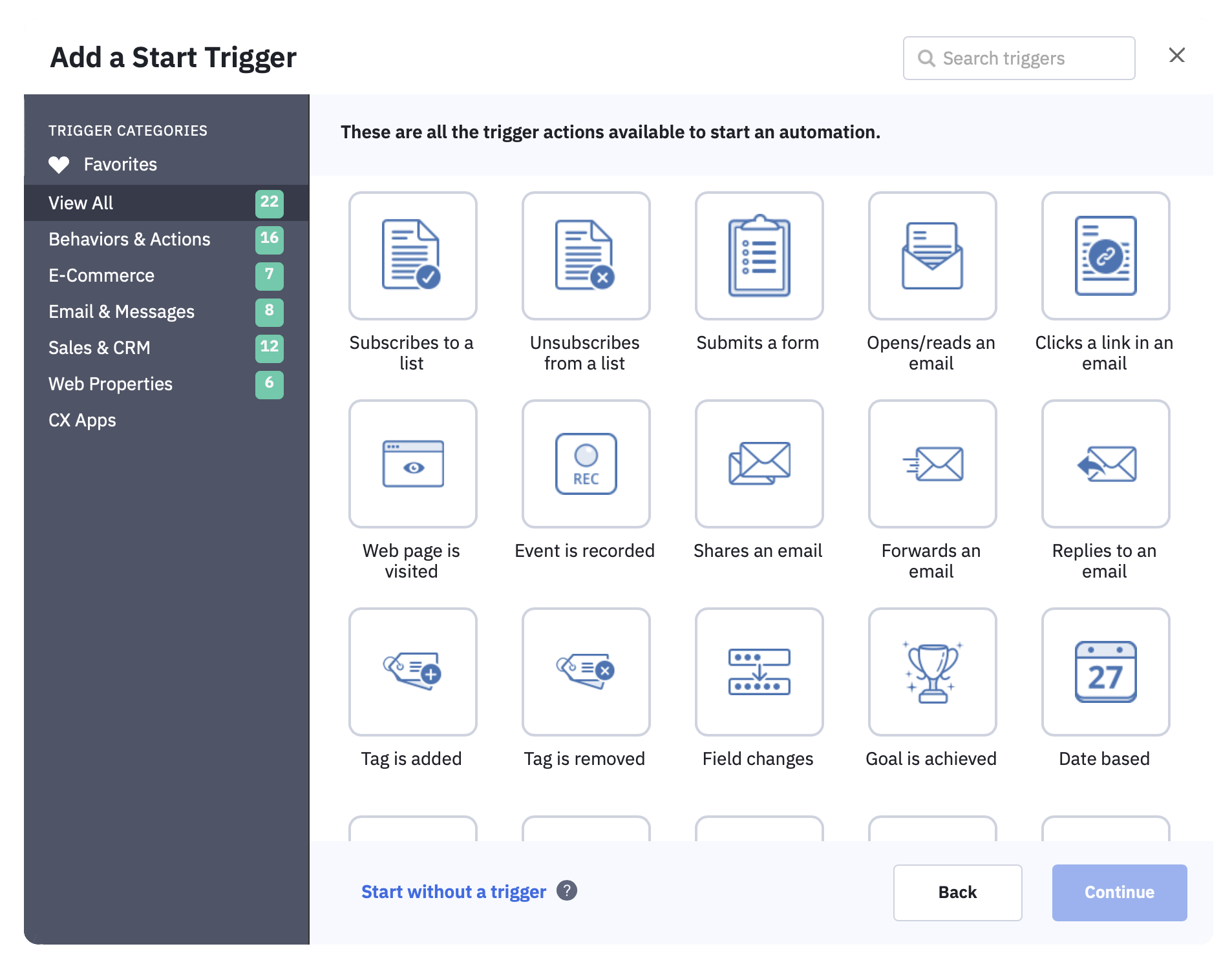 Step 3
Add an acton. Under CX apps you will find the option "Send an SMS via BulkSMS".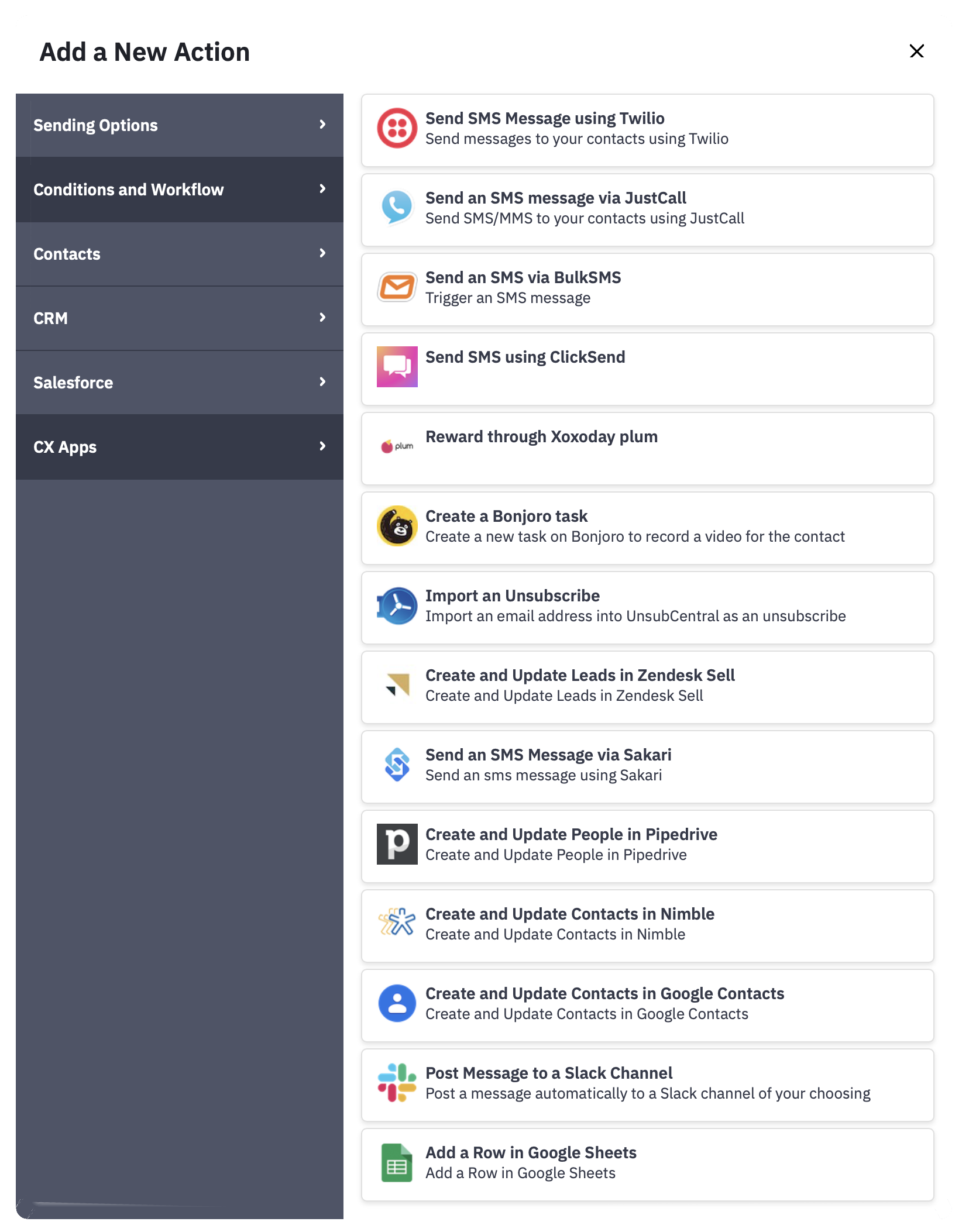 Step 4
Here you will be prompted to enter your BulkSMS account details. You will only need to do this once.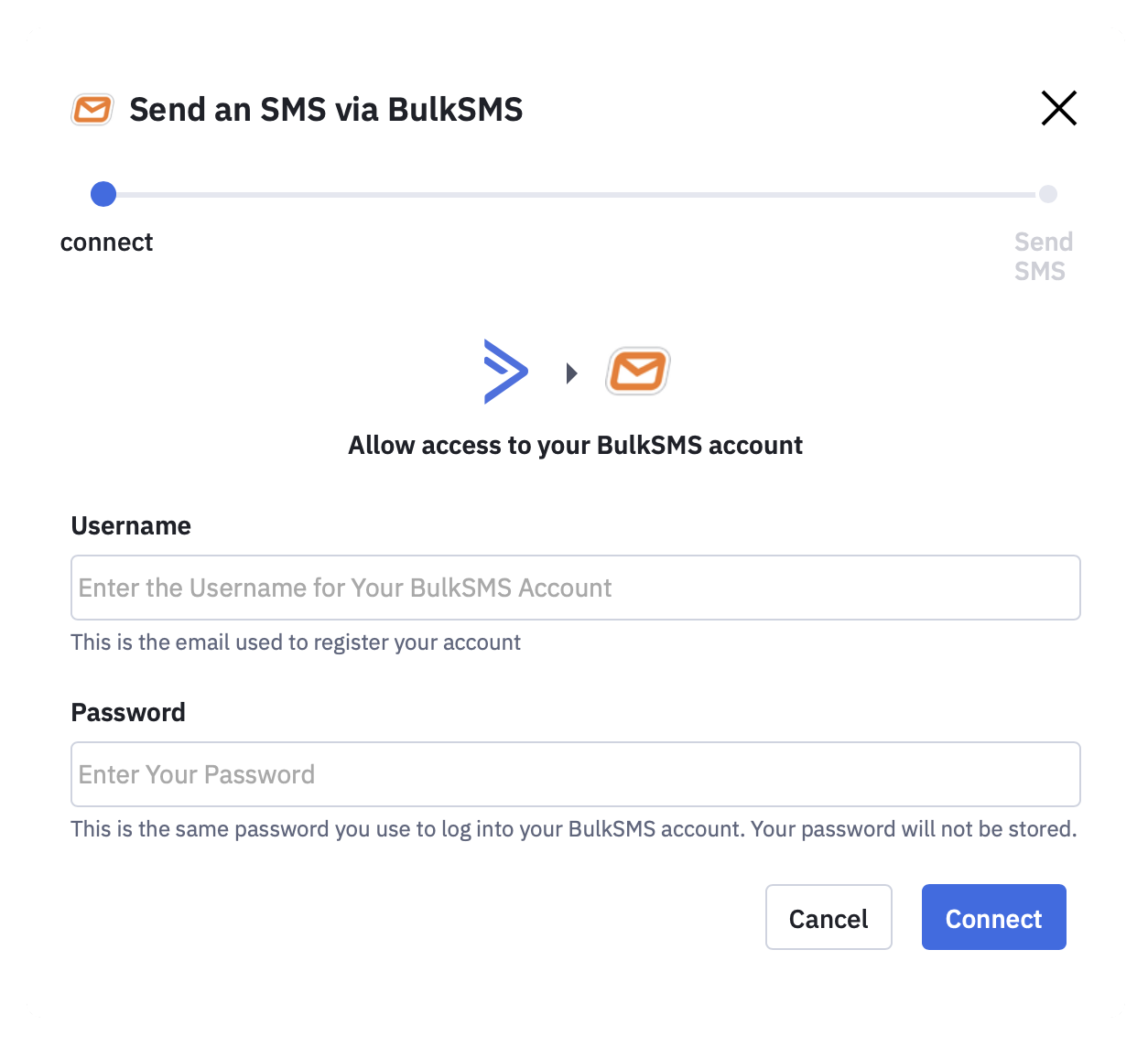 Step 5
Personalize your message. Here is an example of what it might look like using the tags to personalize it.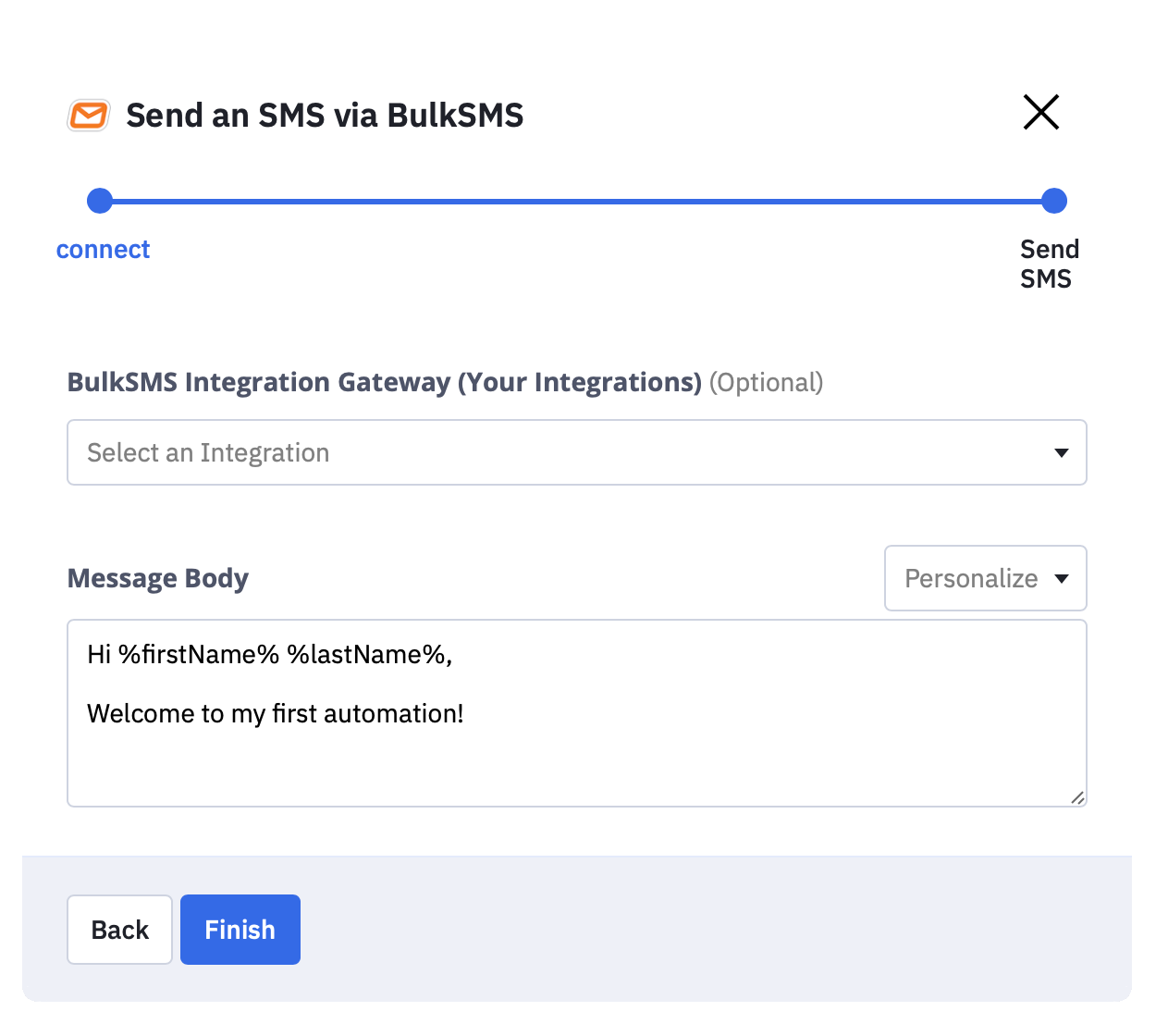 Optional Step: Selecting an Integration
Selecting an Integration with activity reports enabled will push events back to your contacts' activities logs
Step 6
When complete your automation should look something like this.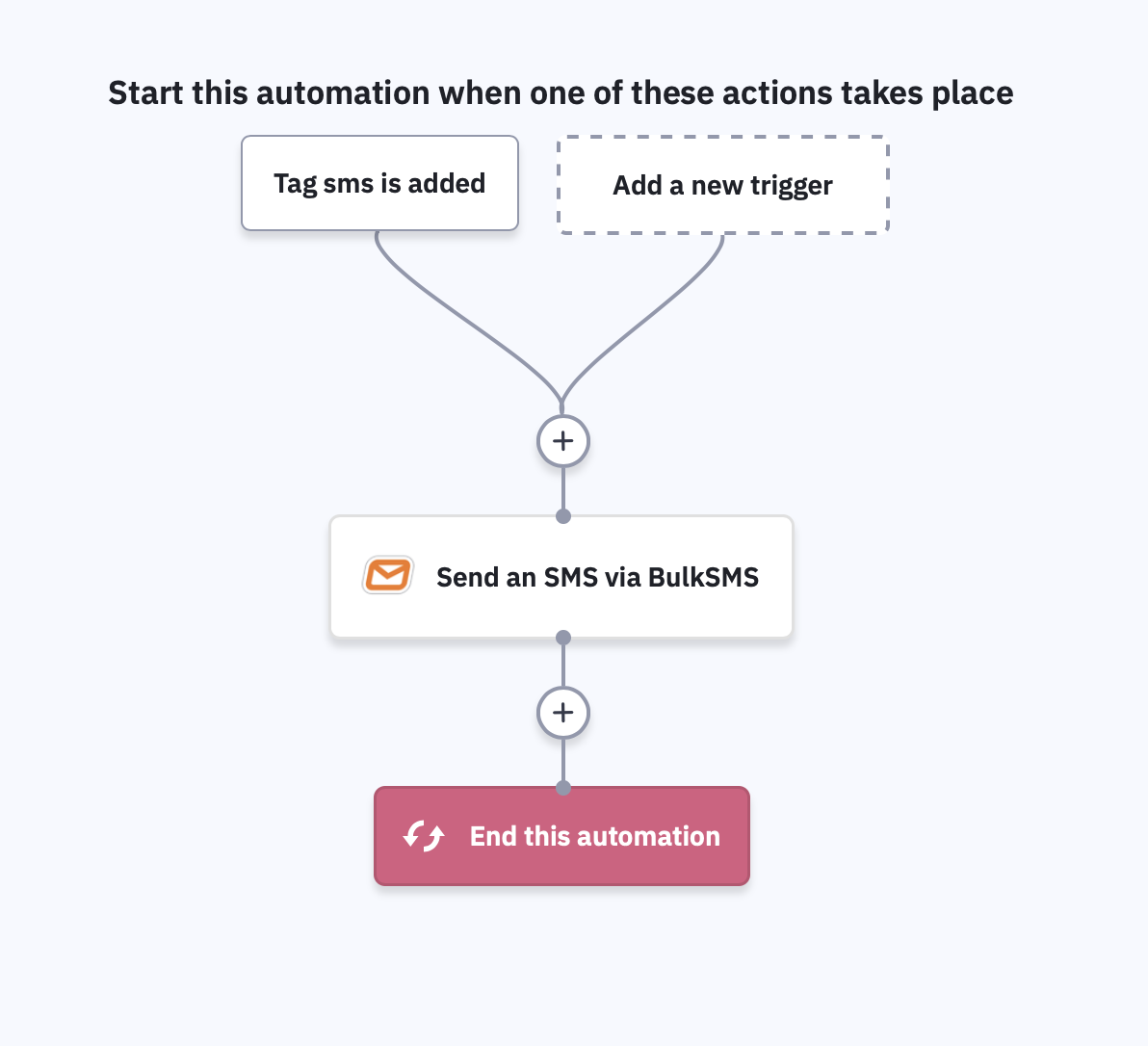 All setup and ready to go!
Should you have any questions please contact our support team with your account name and be sure to include ActiveCampaign Automation in the subject line and we'll be happy to assist.
Formatting numbers
Please be sure to format your numbers correctly.
16501790371
06501790371
6501790371