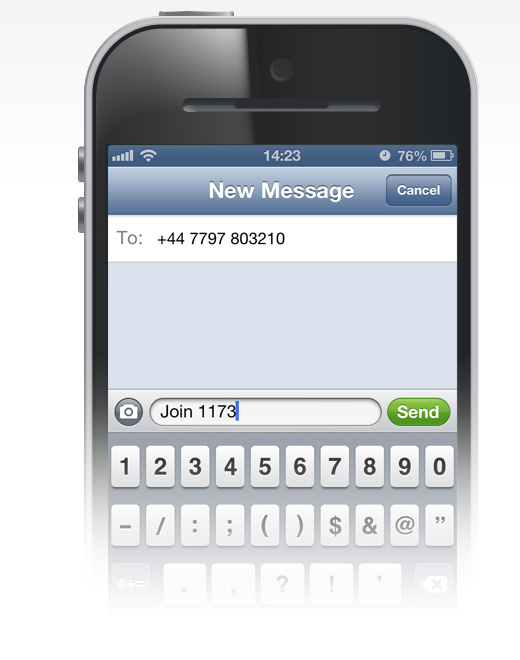 This feature enables the people to whom you want to send a text message to automatically add their number to your online BulkSMS address book by sending a text message from their mobile phone.
The typical process of adding numbers to your online address book is to ask people for their mobile numbers, write them down, type them up in a spreadsheet, and then manually upload the spreadsheet to your online BulkSMS phonebook group.
By using the Group Opt-in feature you can simply ask people to send a text message to join your group.
Please note that this should be tested before rollout to countries outside of South Africa and the United Kingdom.