While a typical SMS message is only 160 characters long, BulkSMS does allow you to send a single SMS text message consisting of up to 6 SMS parts in one send; this means that you can send a message of up to 918 characters. This is available on the following BulkSMS products: the BulkSMS Text Messenger, the BulkSMS Web to SMS service and our SMS API.
The technical term for long messages is "concatenated SMS", where a multi-part message with more than 160 characters is received as a single message on a recipient's mobile phone.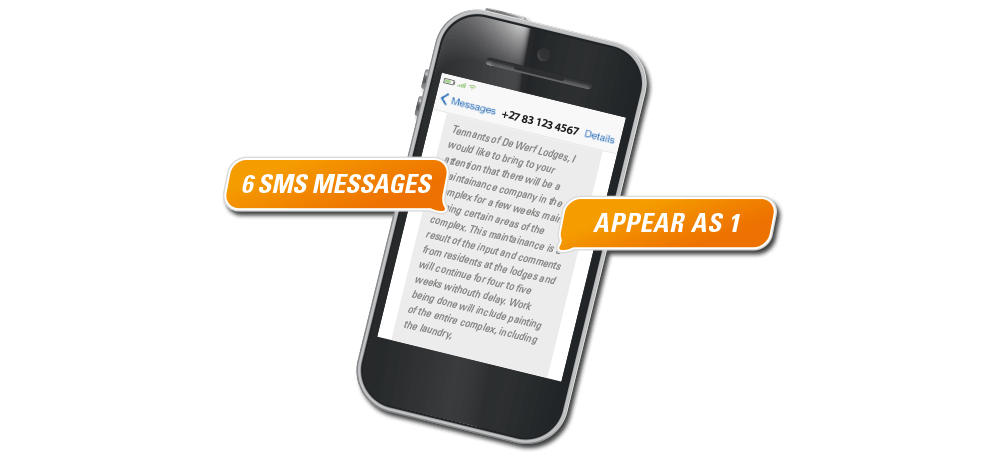 If 918 characters is still not enough, BulkSMS also offers Mobi-gram Messaging - an innovative messaging solution that allows you to embed a link to rich content in your SMS communications so as to engage your customers with a dynamic brand experience delivered directly to their mobile phone. You can create, edit and send the rich content straight from the BulkSMS Text Messenger.
Please note that long messages are a route-specific feature and may not be enabled for sending in some countries due to network capabilities. Please test this feature before assuming that long messages will work for the destination you wish to send to.