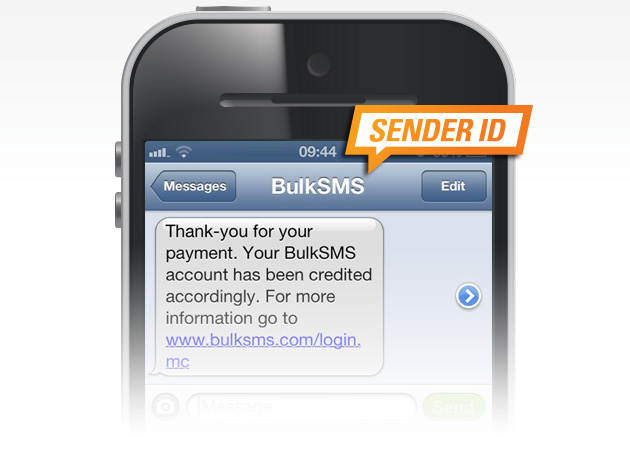 When using the BulkSMS platform to send SMS messages, you can personalise your own sender ID.
This means that you can choose who, or where you want the SMS message to come from. The SMS message will not come from a number, but from, for example, your company name.
Please note that should you choose to send SMS messages with a Sender ID, the recipients will not be able to respond to these messages.
Don't have a BulkSMS account yet? Register now to send SMS messages from your company or brand name.
Please note that Sender IDs are not available for all destinations and will need to be tested.