Based in Wilmington, Delware, Carvertise is an advertising company that pays everyday drivers to place removable advertisements on to their vehicles. They currently have over 60,000 registered drivers who weave their clients' messages into targeted communities using privately owned vehicles to deliver each marketing campaign.
As you can imagine, the logistics around where and when each vehicle's artwork should be added, removed or updated, can be quite time consuming. Carvertise uses a range of communication channels to guarantee that each vehicle owner knows where they need to be, and when, to ensure each vehicle is appropriately branded. The channels used to convey the messages are a combination of email, telephone call and SMS.
Whitney Gould, Operations Manager of Carvertise, uses all three of these channels because she has noticed that some drivers respond better to one channel than another. "What works for one driver may not work for another and by offering all three, we know for sure that every driver has received the relevant communication," says Gould.
When focusing on the use of SMS, Gould says that, "Our use of SMS allows for quick and effective communication with our drivers. Using the BulkSMS Web to SMS platform, we are able to contact relevant groups of drivers in one go which has proven extremely efficient."
Each driver receives 3 to 4 SMS messages at the beginning of a campaign, notifying them of what will be required throughout the campaign. They then receive messages during each campaign asking them to give feedback to the Carvertise team, and also on completion of each campaign reminding them to schedule their deinstallation. Gould goes on to say that, "In some cases, opportunities arise for the drivers to make some extra money by showcasing their vehicles at a photoshoot or event. In which case, we find that sending SMS reminders to the drivers reduces no-shows and ensures that the relevant vehicles are present."
These campaigns are time sensitive and can be a significant investment for the company. Logistically, Carvertise needs to ensure that each campaign has the correct exposure, and that each driver knows exactly where they need to be and when.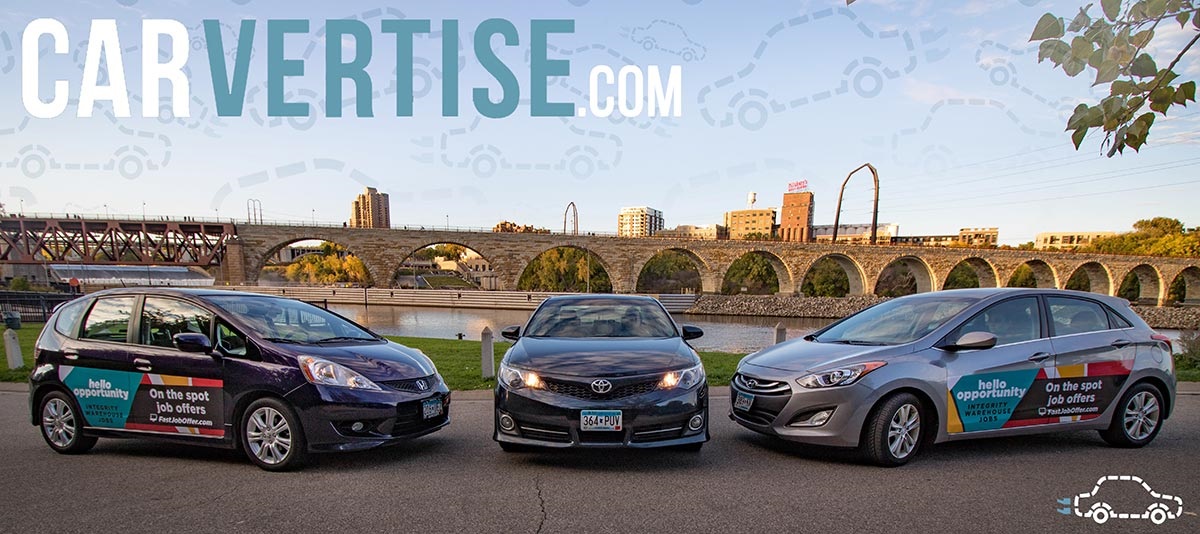 "When using SMS in conjunction with other communications channels, the chance for someone to miss an important communication is vastly reduced. In the above use case, Carvertise covers all of their bases and ensures their drivers receive the right communications at the right time, through the channel that they are most responsive on," says Dr Pieter Streicher, managing director of BulkSMS.com.