Fish Hoek Surf and Lifesaving Club ensures local community interaction with SMS messaging
The Fish Hoek Surf and Lifesaving Club, founded in 1957, is a volunteer based community organisation and sports club. Based at one of the most beautiful beaches along the False Bay coastline, the club has grown tremendously from humble beginnings when they used an old rescue reel and a line with a canvas and cork belt as rescue equipment. Today, the Fish Hoek surf and lifesaving club is one of the strongest clubs in the country and provides a community service to locals and tourists who come to enjoy Fish Hoek beach.
Home to local lifeguards and club members, the Fish Hoek Lifesaving and Surf Club provides two public services to the local community. Firstly, the club runs a volunteer lifeguarding service, the aim of which is to keep bathers safe from any harm. The club is also an amateur sports club which offers lifesaving training to anyone above 8 years of age. This training includes everything needed to prepare lifeguards for the regional, national and world lifesaving competitions. Training includes activities from rescue training, swimming, fitness training, surf ski paddling, prone board paddling, and Ironman training.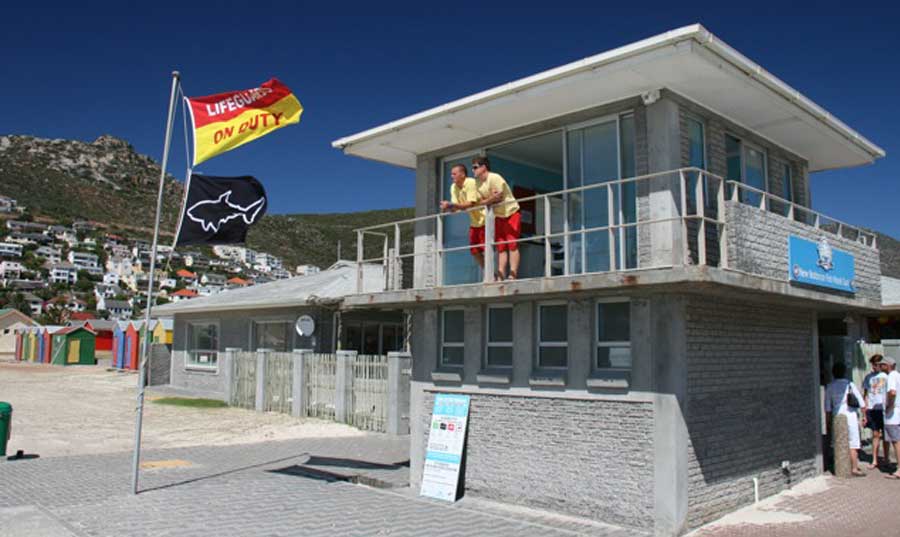 As the organisation is community focused, the lifesaving club relies heavily on effective communication between members to ensure that all duties and commitments are met. After making use of emails and notice boards in the past to communicate with staff members and lifeguards, Tommy Veldhuis, manager of the club, realised that they needed a more robust communication method, one that was timely and effective and did not rely on people having to check a noticeboard, emails or open a downloaded application. Veldhuis then decided to turn to SMS as the most ubiquitous platform for communication.
Veldhuis started using the BulkSMS Text Messenger desktop application in 2005 to optimise the lifesaving club's communications. Since then, he has used SMS to communicate with club members and lifeguards for various reasons including informing them of upcoming events, important club changes, and reminders about which lifesaving squads are on duty.
Veldhuis goes on to suggest that "SMS is the most sure thing. It's fast and reliable and everybody (mostly) has a phone. Platforms like WhatsApp are very limited because you can only add members that you have listed on your mobile phone's contact list. Group members might also get frustrated with the invasive nature of Whatsapp and then exit the group, missing out on potentially important information."
"One of features of BulkSMS that works best for us is that we can add and remove members directly from a spread sheet. This feature allows us to make changes on the spread sheet which then gets updated automatically on the BulkSMS application, making it very easy to add and remove contacts so that only current club membership receive SMS messages," says Veldhuis.
While SMSing is used in conjunction with other channels such as Facebook and email, Veldhuis stated that social media and email do not produce as timely a result as an SMS message. Where email may be ignored or read a few days later, SMS has proven to be the only platform that provides the club with prompt and responsive communication.
According to Dr. Pieter Streicher, MD of BulKSMS.com, "it is great to see how SMS is being used by closed communities. Fish Hoek Surf and Lifesaving Club's use our service proves that SMS is still being used to ensure relevant and timely communications between smaller communities."