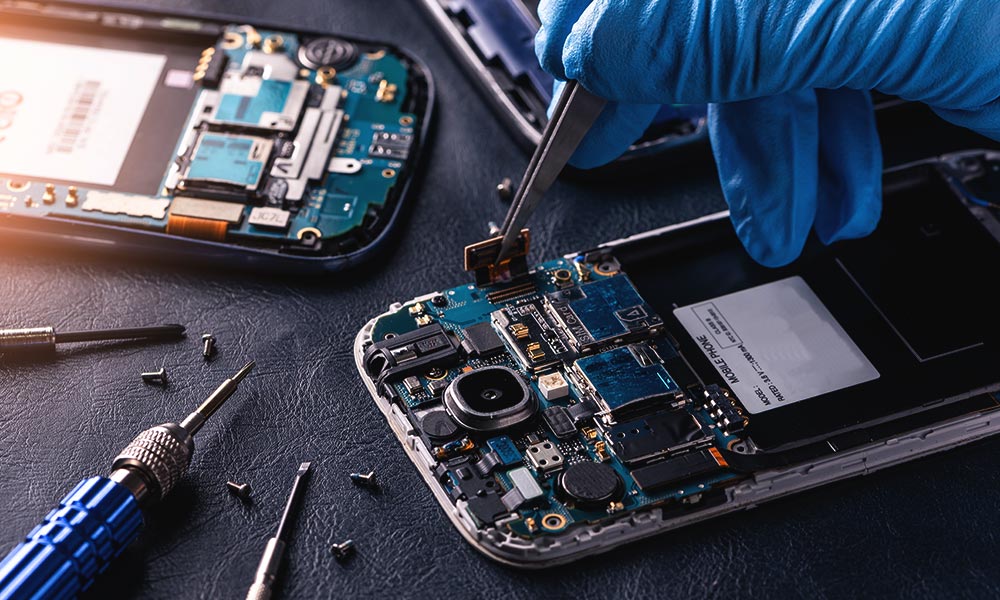 My Gadget Repairs (MGR) has integrated SMS into their bespoke cloud-based management system to help their customers streamline their communications with suppliers, staff and clients. The software has been engineered for small to medium-sized repair shops and allows technicians and store managers stay on top of their game at all times.
How do they do it?
The SMS API integration allows store managers to send automated notifications and alerts to their customers, staff, and suppliers directly from the MGR software.
"Our software gives store managers an all-in-one platform to manage their stores. Whether they need to let a supplier know that stock is low, or they simply need to let a client know that a repair job is complete, the MGR platform does it all - and it does it all with the help of SMS", says John Smith, managing director.
Why choose SMS?
"SMS ensures that the message is seen, and BulkSMS.com offered very attractive rates and services", says Saif Malik, senior support consultant.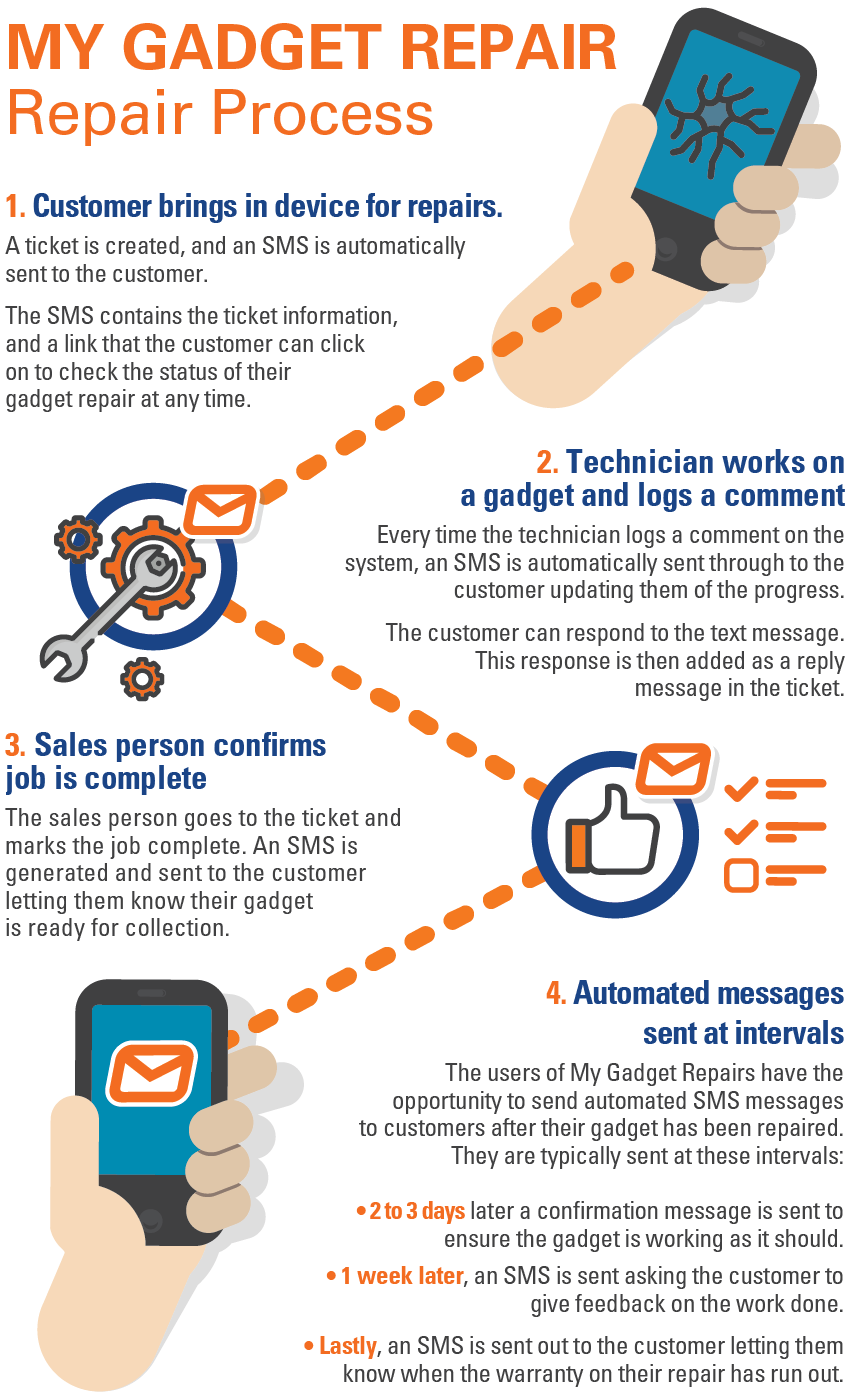 The use of SMS allows store managers to keep their customers up-to-date on the progress of their repairs and it allows for a more streamlined in-store process between the staff and the suppliers. We really love SMS integrations like this!
To read another use case showing the versatility of our SMS API, click here. Or go to our solutions page to find out more.