SMS takes freeride skiers to the slopes
The CGC JASNA Adrenalin, a Big Mountain Freeride event, sees some of the world's most qualified freeride skiers take to the slopes of the Chopok Mountain in Slovakia every year. Organized by the Slovak Association of Freeride Skiers (SAFL), this extreme sports event is as part of the annual Freeride World Qualifier Tour and sees a host of global supporters and sponsors travel to central Slovakia in support of the event.
The event was first launched in 2002 and initial communications with global participants and organizers took place via flyers and noticeboards, which left little room for timeous communications between event attendees and organisers. This lack of efficient communication is what led Gabriel Szoke, technical lead of the JASNA Adrenalin event, to use bulk SMS messaging as the primary communication channel for event alerts and notifications.
This year's CGC JASNA Adrenalin event took place between the 27th of February and 2nd March 2015 and welcomed numerous race participants, event organizers, sponsors and supporters, all of which were notified of event schedules, weather changes and race happenings via SMS text message.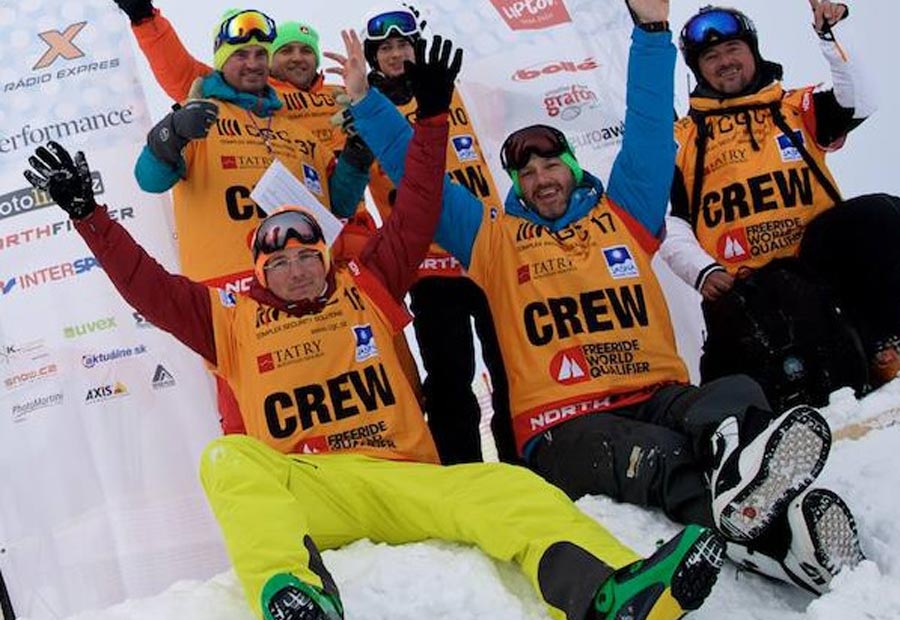 According to Gabriel, "SMS is a perfect way of communicating short, clear and instant messages. As the majority of recipients come from abroad, they are roaming on a local mobile network which makes receiving an SMS (which is a cost-free service to them) a great choice for avoiding extra costs for the recipients. Before and during the event, SMS messages were sent to all participants regarding any changes in schedule, when events were postponed or cancelled, for example, in case of bad weather conditions."
With the use of the BulkSMS website platform, Gabriel was able to create groups and import recipient lists via CSV files. This feature proved to be a very helpful in communicating the correct information to the various groups involved in making the event a success. According to Gabriel, event participants and stakeholders felt informed about the event and that the use of SMS communications had improved the efficiency of the organisational team in running the 2015 CGC JASNA Adrenalin event.
"It is great to see how the use of SMS is growing in the sporting industry. In this case, SMS is used as the primary means of communication for event organisation and scheduling. With events such as the JASNA Adrenaline Freeride using the BulkSMS platform as a channel for interaction, it proves how SMS messaging can be used as an efficient and cost effective communication channel," says Dr Pieter Streicher, managing director of BulkSMS.com.