Primi Naish Downwind Dash
The Primi Naish Downwind Dash Series, currently in its fifth consecutive year, takes advantage of Cape Town's windy season between October and March every year. The series hosts a weekly stand up paddling (SUP) ocean race of just over 10 kilometres from Milnerton Beach to Big Bay. This SUP series attracts novice, intermediate and elite paddlers who race to beat their personal best race time as well as a place on the podium in their division.
Race organiser Peter Petersen of Naish SUP, the importer and distributor of Naish SUP boards for Africa and the Indian Ocean Islands, started using the BulkSMS Text Messenger in 2010 when he realised that an SMS alert provided a much higher response rate than other forms of communication. Naish SUP uses real time SMS notifications to keep SUP race participants aware of the wind conditions and whether or not the event will take place.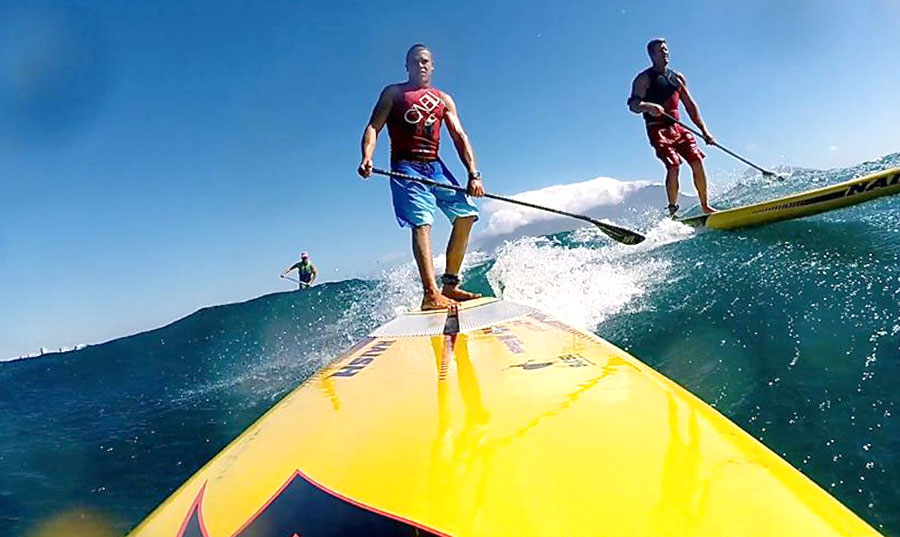 For example, by monitoring online weather stations, Peterson is able to notify the paddlers when the south easterly winds are blowing above 20 knots; which makes for ideal race conditions. If the wind or ocean swell conditions do not allow for a safe Primi Naish Downwind Dash Series, a group SMS is sent to all participants notifying them that the SUP race for that day has been cancelled.
"We find that SMS is the one form of communication that virtually all recipients will read shortly after I send out the message. SMS provides a much higher response rate plus it's easier to time the event alert as we know when they get it and most likely will read it - something other forms of communication cannot guarantee," says Petersen.
Another BulkSMS service used by Naish SUP is the opt-in group service. This service allows a SUP enthusiast interested in receiving SMS alerts for the Primi Naish Downwind Dash Series to send an SMS to a shortcode. This automatically adds their cellphone number to the Naish SUP contact list. Petersen noted, "It makes managing contacts so much easier when someone adds their name automatically via SMS to the group. Usually, I am asked on the race day at the beach to add a number to the list and this service means I do not need to take down details while getting everyone ready for the race and then later add them to the list manually. It takes the stress out of ensuring a person opts-in for SMS messages."
"SMS messaging is a great way to keep people informed about an action water sport event. We've seen that SUP paddlers participating in the Primi Naish Downwind Dash are able to enjoy the convenience of receiving an alert about the event status which allows them to plan their day accordingly. The flexibility of using the BulkSMS service is a win-win for both Naish SUP and the downwind SUP enthusiasts," says Dr Pieter Streicher, Managing Director of BulkSMS.com.