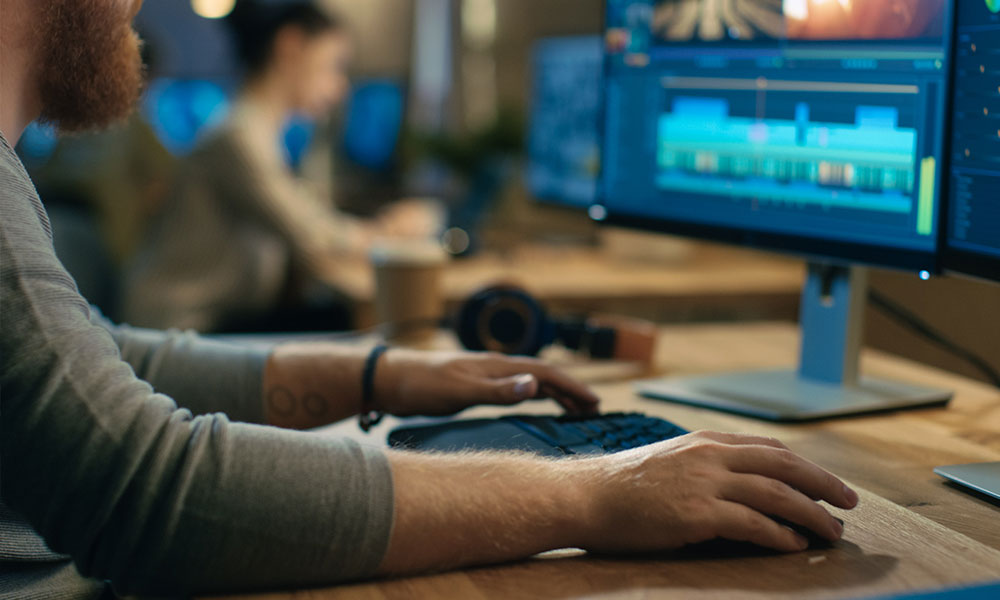 The North West Editors Guild (NWEG) was founded in the summer of 2008 by a group of like-minded editors who realised that the broadcast industry in the North West of England needed a central resource where producers, production managers and publishing houses could find reputable editors. But the broadcasting industry, like many other industries, had to shut down almost overnight as the COVID-19 lockdown started. This meant that many of the NWEG members were left without work and disconnected from their community members and the industry as a whole.
But instead of closing their doors, NWEG, driven by Neil Stewart, decided to create a space where members could still connect and engage with each other despite the lockdown. And SMS played a crucial role in making this happen.
How did they do it?
Using Zoom, Neil created regular online meetings where all NWEG members could log in, see friendly faces and engage with people who were in the same position, who knew what they were going through. "These Zoom chats also helped disseminate the emerging details of how our industry was responding to the crisis by implementing complicated remote working techniques which were alien to many," says Neil.
To make sure that the members attended the meetings, Neil sent out group SMSes with a Zoom invite link 15 minutes prior to the meetings. "An SMS always delivered on time so the Zoom chats were well attended and very popular," says Neil. "The SMSes were scheduled ahead of time to eliminate the possibility of human error stopping them being sent - they even prompted the Zoom hosts to get things set up too."

Why SMS?
"We chose to use SMS because emails often go into spam folders or are delayed. With SMS, we knew that every member would receive the correct information at the right time," says Neil. He goes on to say that the scheduling feature on BulkSMS also helped him with his own time-management. "Sometimes I'd be so engrossed in a project that I would forget the time, so the scheduled SMSes helped me stay on top of things too."
If you'd like to find out more about our products and solution, click here. Or take a look through some more case studies to see how more customers are using SMS.