Roux Air Conditionings uses SMS to improve their customer service
Roux Air Conditioning, based in Durban, South Africa, was founded in 1994 and services the residential and commercial air-conditioning market in Kwa Zulu Natal. What started out as a father and son team is now a fully-fledged business that places customer satisfaction at the core of its success.
In an effort to provide quality customer service, the Roux Air Conditioning team puts a lot of value on offering a personalised service to their clients. In order to ensure that their clients' needs are both understood and met, Roux Air Conditioning uses various platforms for communication, including SMS. "We decided to make SMS one of our communication channels because it is reliable and immediate. Emails can take too long to formulate and outgoing calls are often not answered." Says Tracy Gertenbach, receptionist at Roux Air Conditioning. She goes on to say that, "We also like the fact that SMS allows us to have a trackable written form of communication with our clients for record keeping".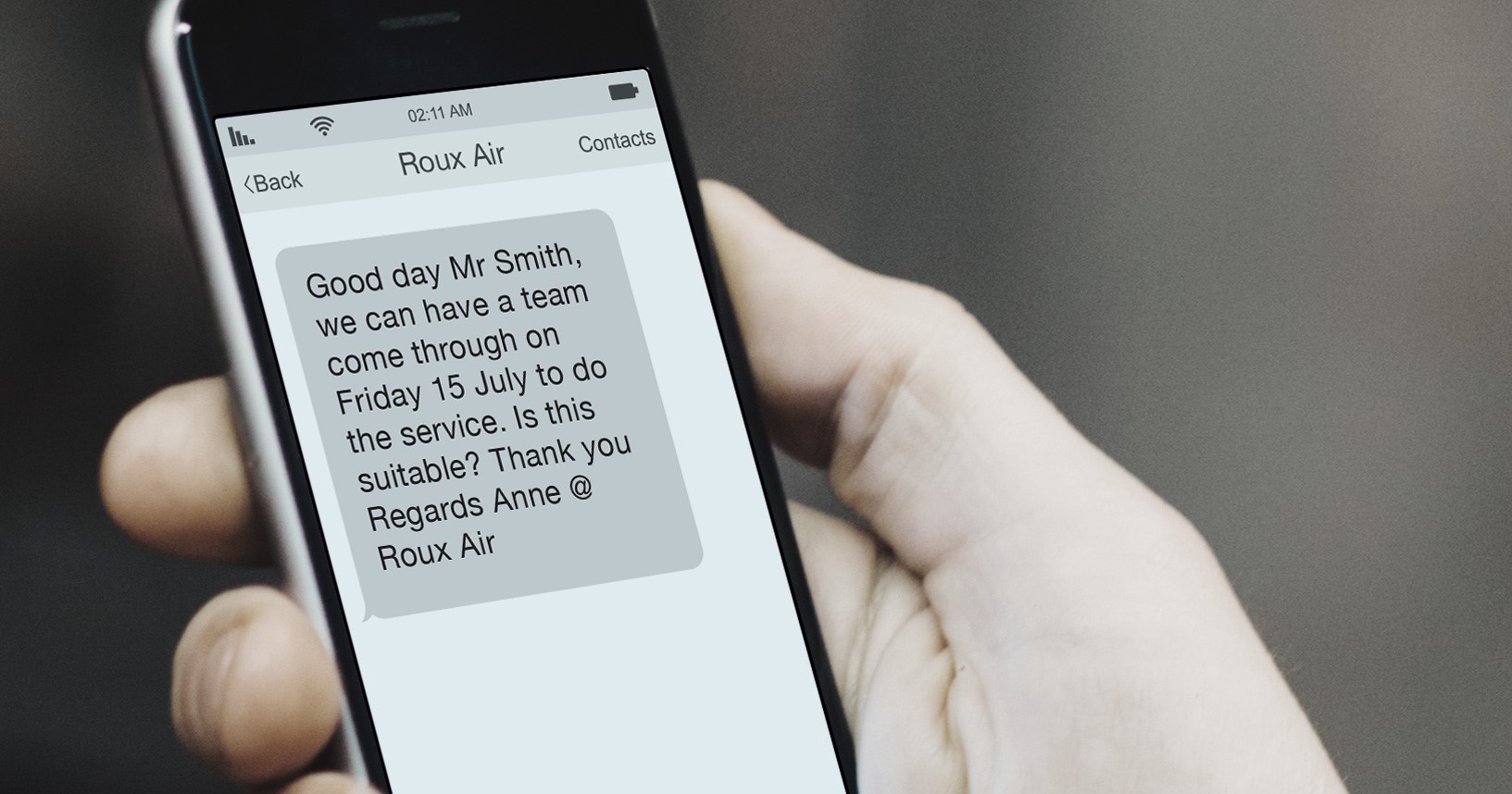 Roux Air Conditioning first started using the BulkSMS Text Messenger in 2010 and still use it consistently to facilitate quick and clear communication where necessary. According to Gertenbach, "SMS is used mainly when we need access into estates, or to schedule when a team is on their way to an installation or maintenance."
Gertenbach stated that the company's use of SMS has evolved to include communication to staff team leaders that are on site. "When a staff team leader is on site and cannot take phone calls, we found that the most effective way to communicate with them is via SMS." In cases such as this, SMS is very effective because it is less invasive than a phone call but it gets the message across instantly and eliminates the need to make several phone calls; it saves time and money.
"It is great to see SMS being used as a communication tool in conjunction with emails and phone calls. Roux Air's use of our service is simple yet effective; it proves that SMS remains a reliable communication tool even after years of use." says Dr. Pieter Streicher, managing director of BulkSMS.com.