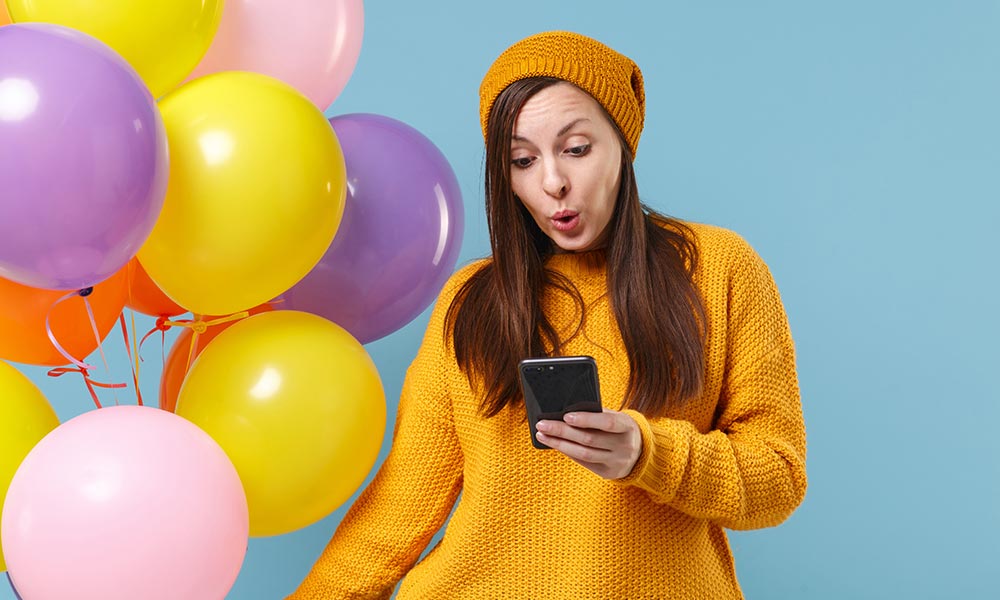 Based in a small town in Italy, Giallo Palloncino is a retail store specialising in party supplies. The owners of the store, Fabio and Claudia, opened the shop in 2013, and have been supplying the locals of Turin, Italy, with unique, delicate, and loved party supplies ever since.
Because their products cannot be shipped via courier, they only sell their products in-store. This means that their marketing and communications channels have to be extremely effective to make sure customers keep coming through the doors. To do this, Fabio turned to SMS!
How are they using SMS?
In 2018, Fabio and Claudia expanded the store and tripled their inventory, which prompted them to create their own marketing software. This software enables them to store and access customer data, while also gathering leads, and communicating with customers whenever necessary - that's where SMS comes in.
Using our SMS API, Fabio has integrated SMS into his custom-made marketing software. Whenever a new user visits their website, they can enter their details and register as a customer. The user then receives an automated SMS containing a 6-digit code, which they need to enter on the site to complete the sign-up. Essentially, Fabio is using SMS for two-factor authentication, to verify the user and, of course, ensure that their mobile phone number is valid.
Once the registration is complete, the user then receives another SMS containing a unique personal discount code, which can be used in store.
"We run a lot of online ads that invite potential customers to register on the site, and at the same time we invite customers to come and visit us in store," says Fabio.
Why SMS?
When asked why SMS was chosen for the integration, Fabio said that SMS was the most simple and effective solution for what he needed. "The choice to use SMS dates back to the early stages of development. In addition to considering SMS a more guaranteed way to deliver our communications than emails, I have to admit that I actually chose SMS for the effect. From the customer's point of view, nothing beats the speed with which their discount code materializes on the smartphone screen after pressing the 'submit' button," says Fabio.
To find out more about our SMS API, and what it can do for you, click here. Or visit our site and see how our customers are using it.