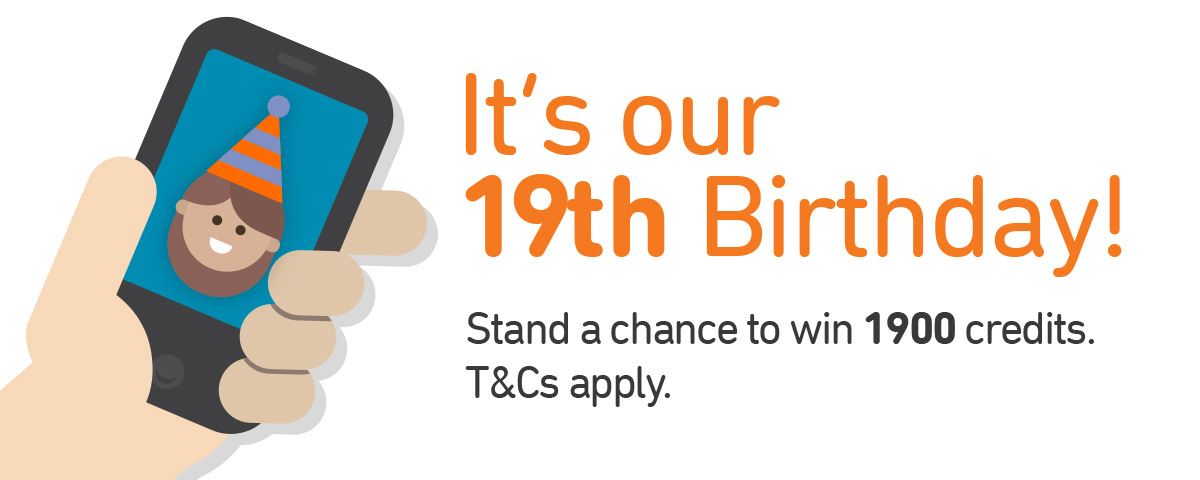 By now you would have heard that we are celebrating our 19th birthday. And to celebrate 19 years of getting your message across, we have decided to give 19 customers the chance to win.
Simply send 19 messages in 19 days to stand a chance to win 1900 SMS credits. How you choose to send those messages, is up to you - you can either send one message every day, or 19 text messages at once.
So, join us in celebrating 19 years of text messaging and who knows, you could be the one celebrating with free credits! T&Cs apply.
Competition Terms & Conditions
• The competition will run from 00h01 on the 24th April 2019 (GMT) until 00h00 on the 13th May 2019 (GMT);
• An entry comprises of a total of 19 text messages sent via a single BulkSMS account within the 19 day period;
• All qualifying entries will automatically be included in the draw;
• The 19 text messages that make up a single entry can be sent as single sends or a multiple send, as long as the total number of text messages sent is 19 or more;
• No free or sponsored credits can be used to qualify for an entry, only credits that have been purchased;
• Transferred credits from another BulkSMS account can be used, but they must be credits that have been purchased;
• Winners will be notified via email before the 30th May 2019;
• The winning BulkSMS accounts will be credited with 1900 credits once the winners have been notified;
• All prize winners will be determined by a random automatic selection draw;
• The judge's decision is final.