At the core of any successful business lies a prosperous business plan and a potent marketing strategy. When working with strategies for small to medium sized businesses where the pressure of success lies hugely on marketing campaigns, it can be daunting to create and implement any campaigns, especially when faced with budget restrictions and limited resources. For the most part, a successful marketing strategy for an SME relies on reaching the right target market with the best suited marketing material.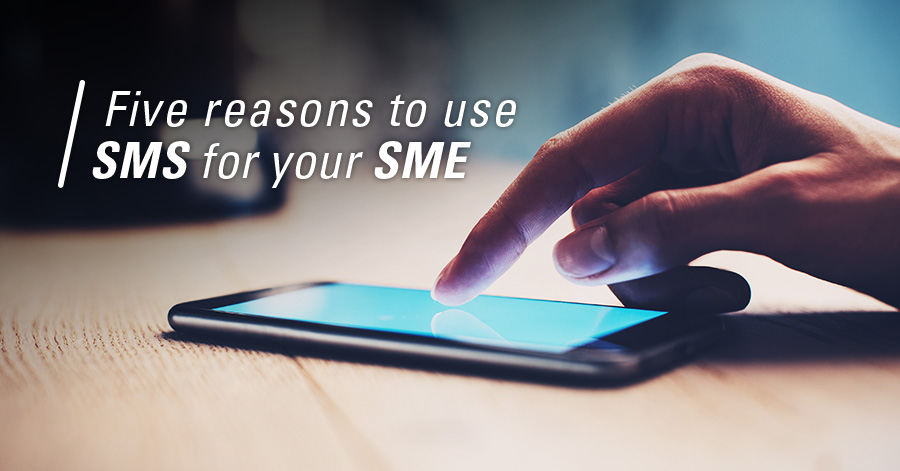 ** Here are five reasons we believe SMS can be used to create successfully targeted, cost effective marketing campaigns:**
SMS is personal, intimate and it allows for communication to almost all mobile phones, globally.
SMS is instant, and has a much higher open rate than that of email.
SMS is cost effective and can produce high returns on small spends.
SMS is engaging and it opens a two-way communication channel between you and your customer.
Mostly importantly, SMS allows for targeted marketing. SMS marketing is permission based which means that the customers receiving your messages will already have a relationship with you and they would expect to receive communications from you.
** Wheel 'n Steel** is an example of a small business that uses SMS as a tool for marketing and sales lead generation. Based in Cape Town, South Africa, Wheel 'n Steel prides itself in being a graded member of the Motor Industry Workshop Association of South Africa and offers professional repairs for cars and light delivery vehicles. With customer satisfaction levels in mind, Wheel 'n Steel started using SMS in 2014 to advertise their various products, services and repair sales and discounts. According to Rene Verwey, marketing and sales assistant, SMS has proven to be the perfect way to keep loyal customers informed and up to date on specials and discounts offered.

Herbalife Distributor, Warren Boyce, provides another example of a client based enterprise that uses SMS for marketing purposes. As a means of communicating with and marketing to his clients, Warren uses a variety of platforms including email, Facebook, Twitter and SMS. When asked why SMS was chosen as a platform for marketing his products, Warren stated that SMS has helped to keep his customers informed on new deals and products, thereby increasing his profits and giving him a positive return on the cost of the SMS messages. "BulkSMS is the quickest and easiest way to communicate to a large audience. It sends a reminder when the client least expects it and within a couple of minutes I get phone calls to place orders." says Warren.
While SMS campaigns can be implemented at a much lower cost than traditional above the line marketing campaigns, the thought process and planning behind the execution still remains vital to the effectiveness of the campaign. An effective SMS marketing campaign requires enticing and engaging content, perfect timing, the right database and the right message to ensure that you keep your customers coming back for more.