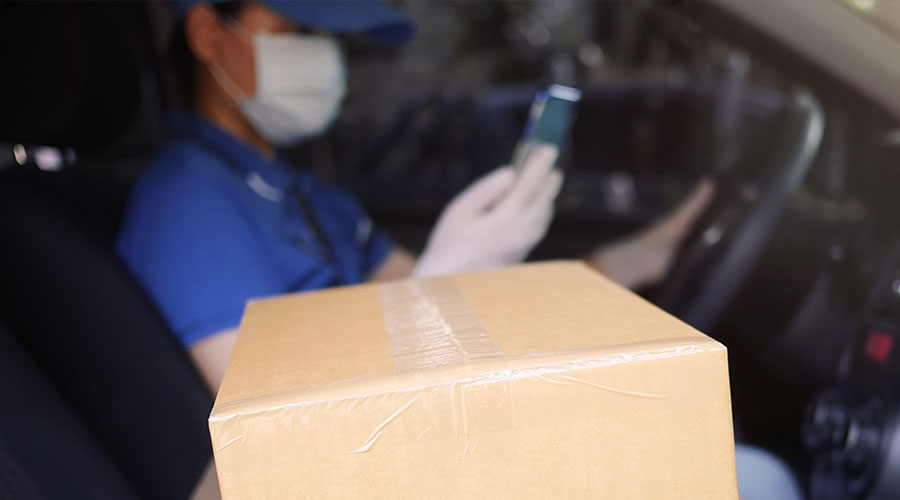 Just as COVID-19 continues to change the way we live, it is also changing the way that we do business. We can no longer engage with one another as we once did, and even something as menial as passing a pen has the potential to start a chain reaction. Through these challenges, we are seeing new and innovative ways that texts are being used to enable business communication and interactions. There has been one particularly innovative case that has caught our attention, and it involves the use of two-factor authentication (2FA) as a means of face-to-face verification.
Courier companies have turned to 2FA to complete their deliveries. How? Upon dispatch of an item or goods, an SMS containing a unique code is sent to the customer. When the parcel arrives, the customer verbally confirms the code with the courier instead of needing to physically sign for it (no passing of the pen needed!). The item is then placed on the ground for the customer to pick up and the courier steps away from the parcel and then moves onto their next delivery.
By using 2FA, appropriate social distancing is maintained. The risk of transmission through indirect contact is also reduced by limiting the number of surfaces that the customer and courier touch.
While we've only noticed this specific use of SMS being implemented by certain delivery companies, we're sure to see other companies, such as e-commerce stores, medical supply companies, and even food retailers follow suit.
If you'd like to know more about two-factor authentication and how it works, click here.