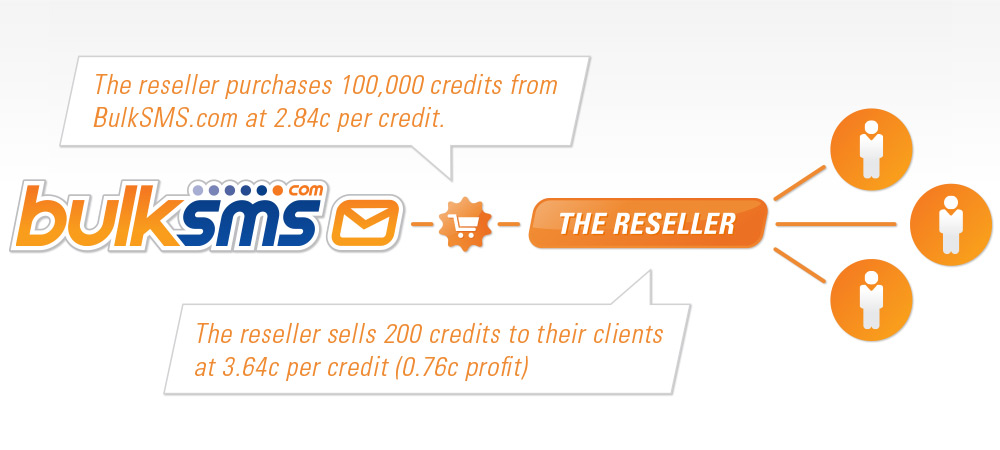 BulkSMS has designed the Reseller Solution to provide our clients with an opportunity to resell SMS credits to their customers for individual and business purposes.
The reseller buys SMS credits from BulkSMS. For example, 100,000 credits cost 2.84 Euro cents each. The reseller then sells the SMS credits in batches of 200 credits at a cost of 3.6 Euro cents each. The profit therefore is: 3.6c - 2.84c = 0.76 Euro cents per SMS credit. BulkSMS cannot match this price as 200 credits bought through BulkSMS will be sold at 3.75 Euro cents per credit. If the reseller is doing this on a monthly basis, their income is €760.
The reseller will ideally have many smaller clients rather than a few large clients, and the financial incentive is structured to this end.
The resellers risk is that credits need to be bought upfront from BulkSMS, and the reseller needs to collect payment from his/her clients. Note that the SMS credits do not expire.