Step 1
Select "Create Workflow", select "Contact-based" with the type set to "Start from Scratch".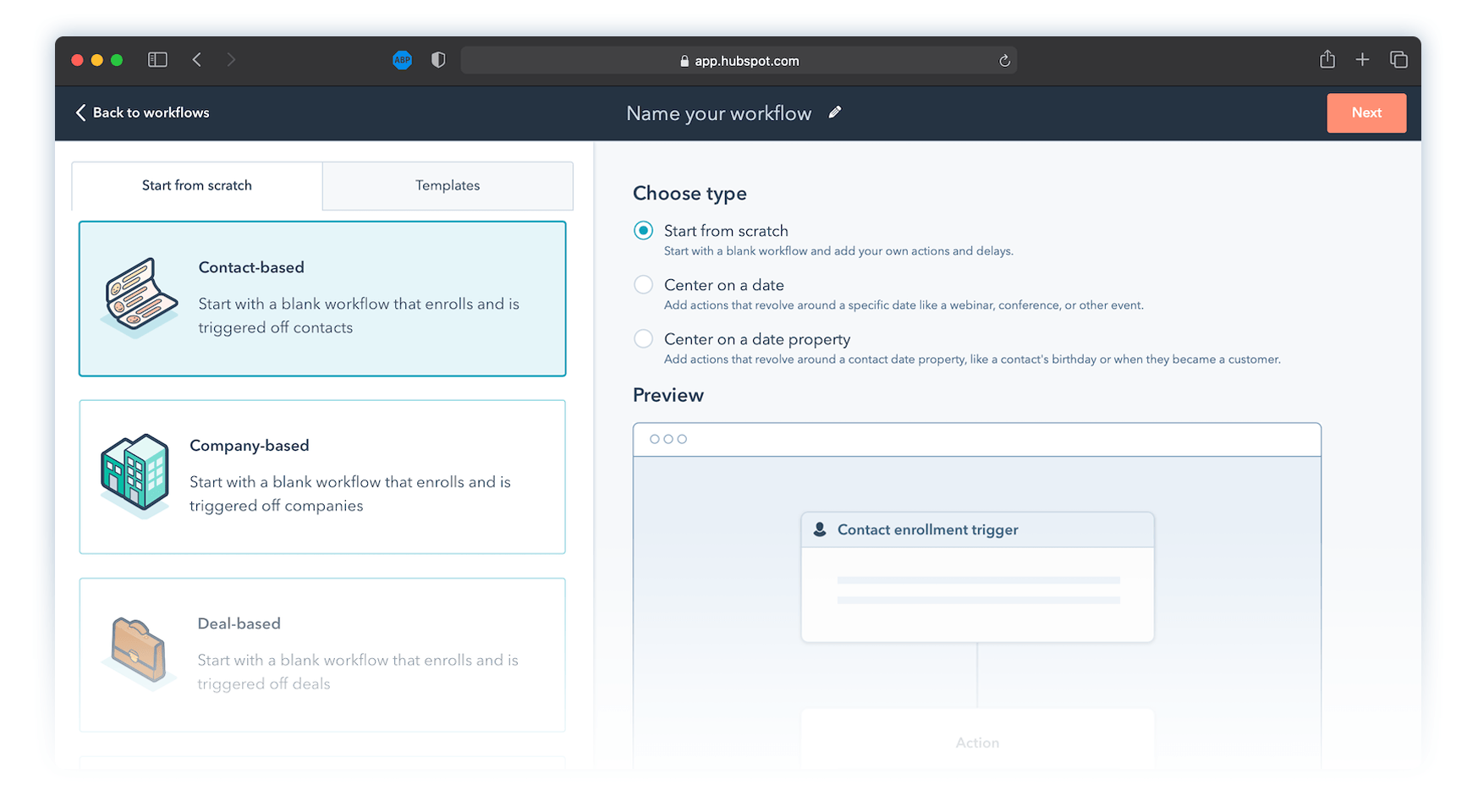 Step 2
Select an enrolment trigger. Without this your automation will never start.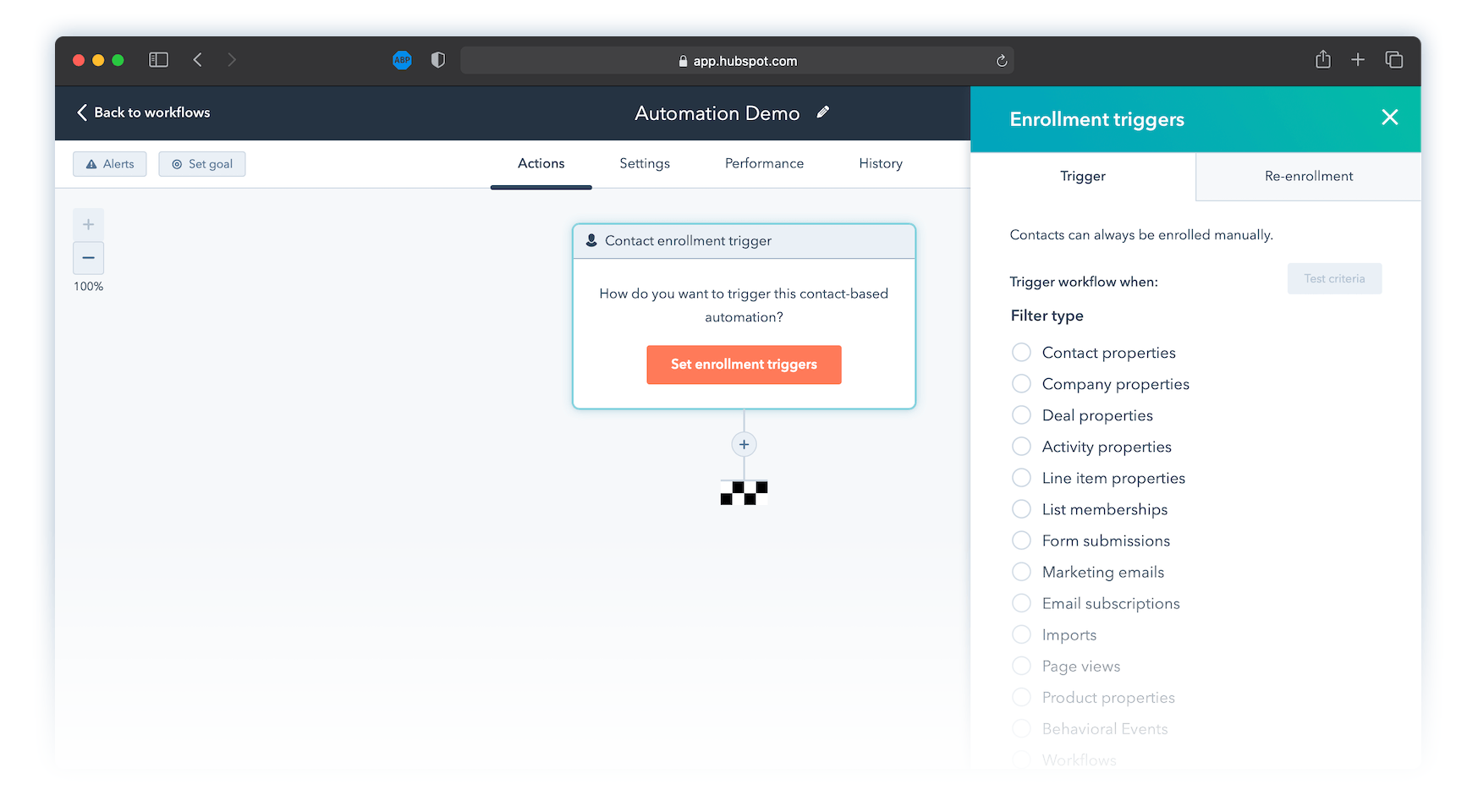 Step 3
Add an acton. Scroll down to the bottom of the list and you will find the option "Send SMS via BulkSMS".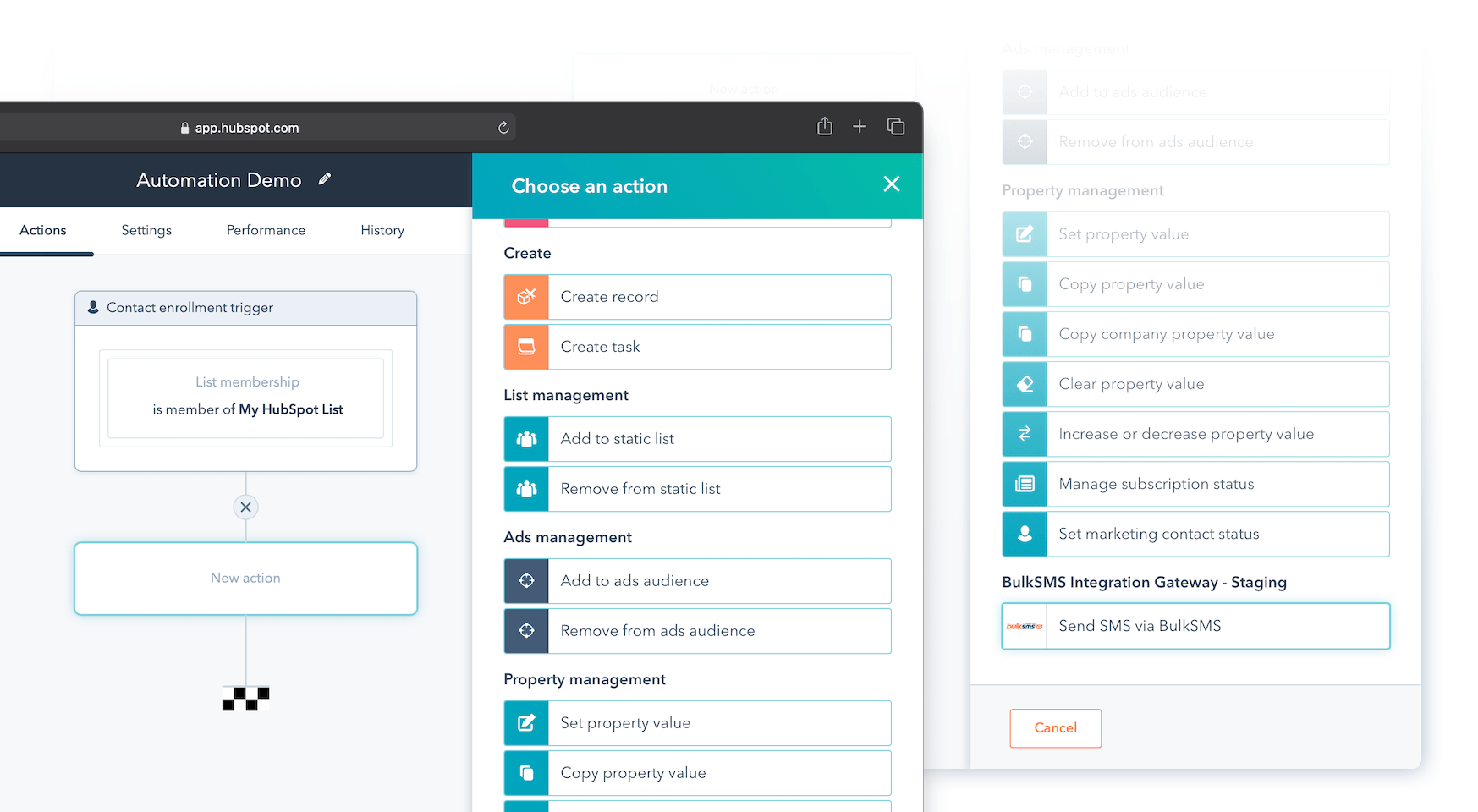 Step 4
Personalise your message. Here is an example of what it might look like using the tags to personalise it.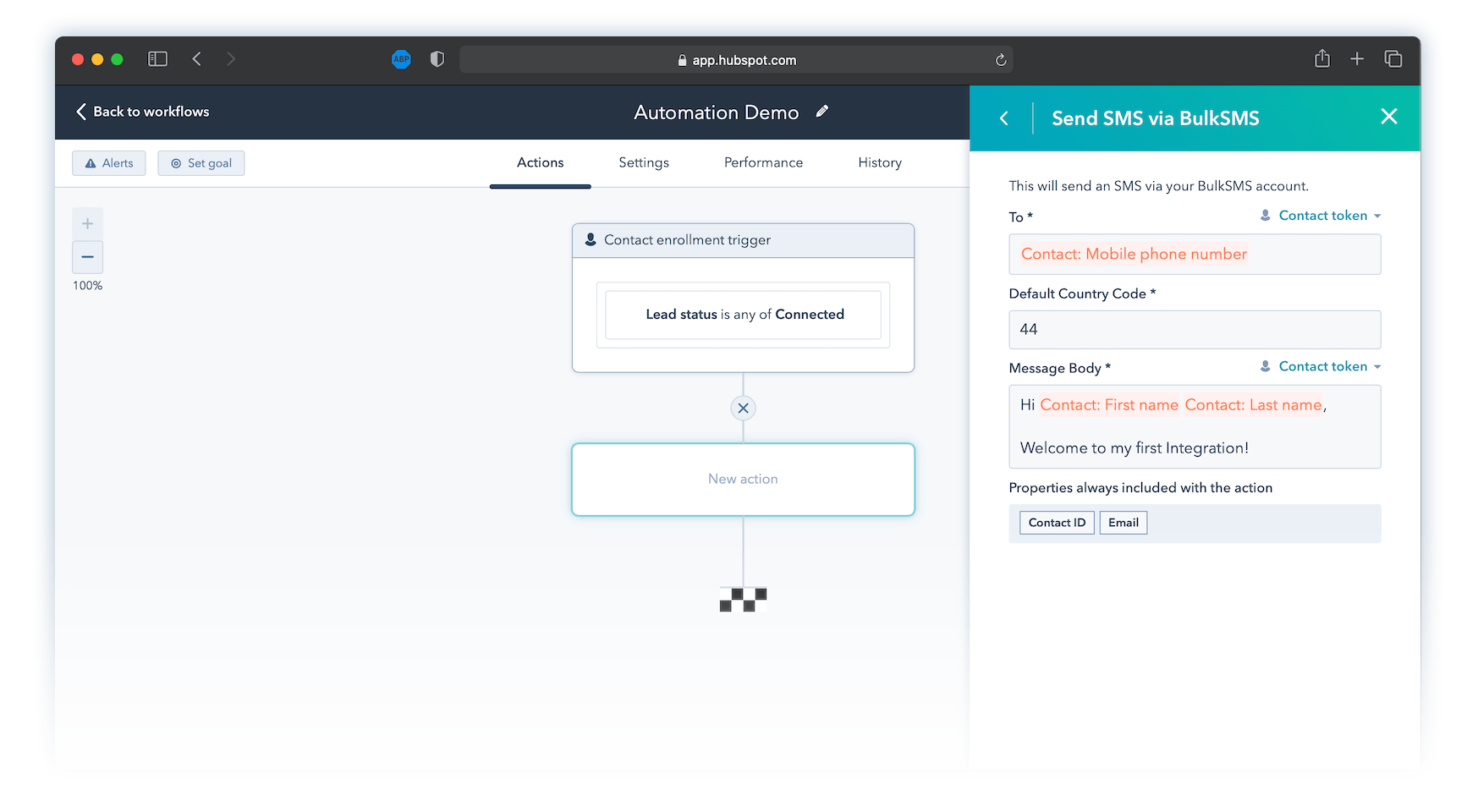 Step 5
When complete your automation should look something like this.
Be sure to click review to activate your automation.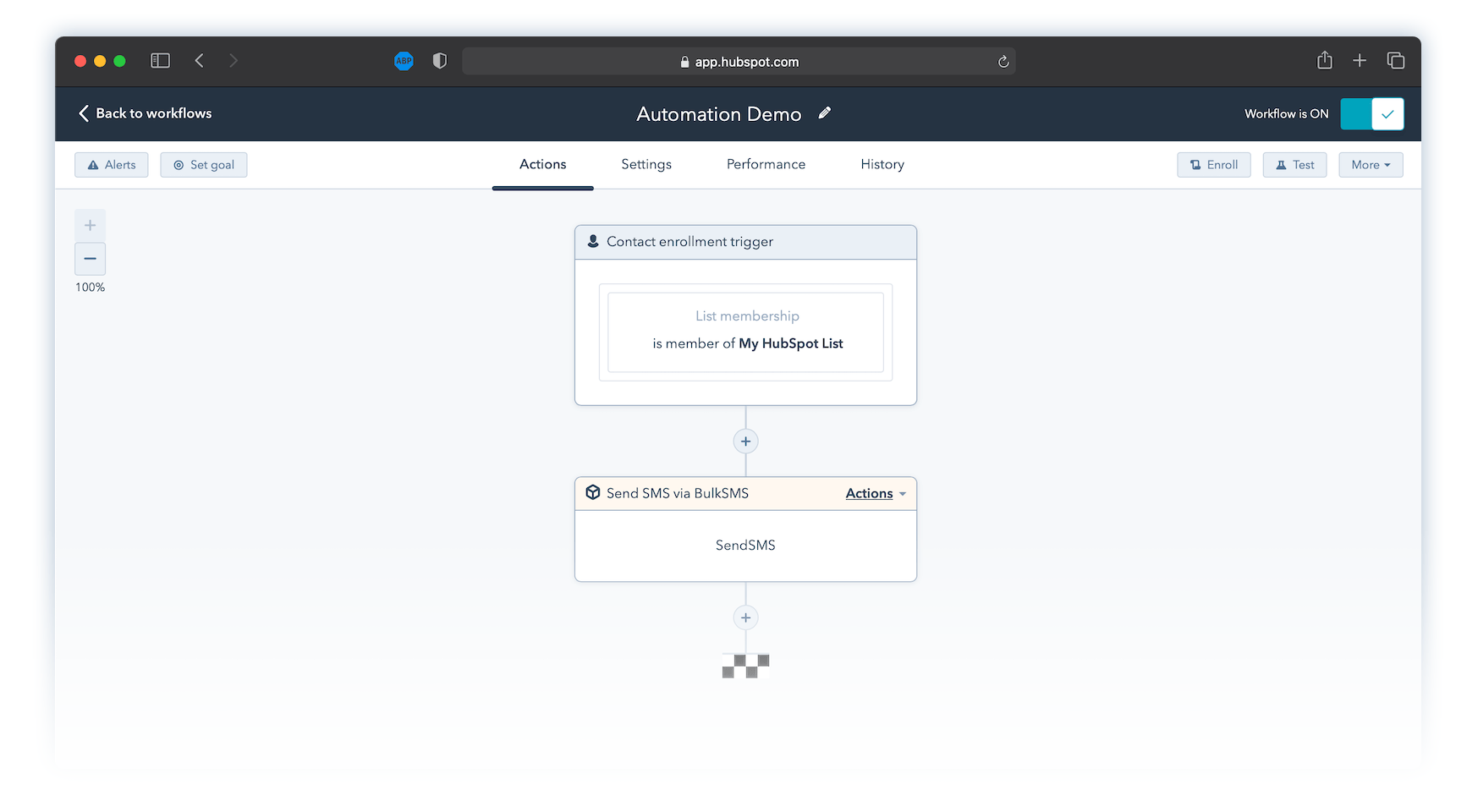 All setup and ready to go!
Should you have any questions please contact our support team with your account name and be sure to include HubSpot Automation in the subject line and we'll be happy to assist.
Need more help?
Log in to the Integration Gateway to send bulk messages to any of your HubSpot lists now.