BulkSMS Mobi-gram Messaging
The Mobi-gram was designed to give you the chance to add a visual element to your SMS communications. Whether you need to send an SMS invitation for your child's birthday party, or you'd like to promote your newest product range, the Mobi-gram turns a simple SMS into a dynamic communication tool at no extra cost.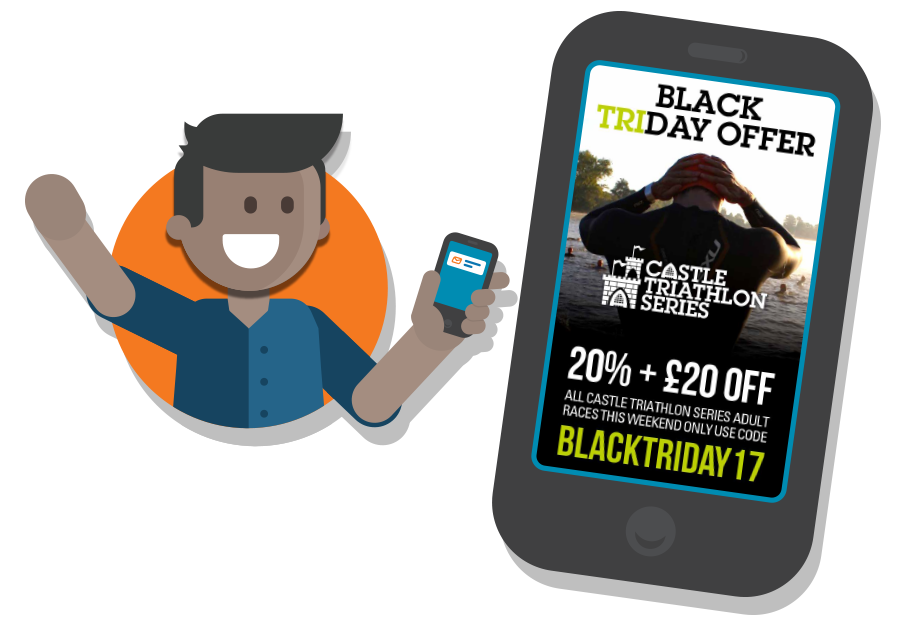 With Mobi-grams, you can deliver branded content straight into the hand of your customer. Think branded marketing campaigns, interactive questionnaires, digital flyers and discount coupons. The possibilities are endless - all you need to do is let your creative juices flow. And if your creativity is feeling a little stumped, take a look at how our customers are using it.
One of our clients, the Castle Triathlon Series, uses to the Mobi-gram feature to enhance their communication with their athletes. They send Competitor Guides, which detail all the information needed on race day, where to go, what route to take, and what the race map looks like.
Top Five Reasons To Use Mobi-grams:
They are as simple and effective as SMS messages, just with the added creativity and visual impact.
They enhance the customer experience with your brand, allowing for better engagement and real-time results.
They allow you to deliver branded content into the hands of your customer.
You can track your open-rate using the built in analytics.
They are FREE to add to any SMS message / It's costs the same as sending a standard SMS
If you'd like to spice up your SMS campaigns by sending Mobi-grams, download the BulkSMS Text Messenger today.