For example, the team at The Castle Triathlon Series need to send individual messages to each race participant. Instead of sending thousands of individual messages, or one standard SMS with vague details that apply to everyone, they use the personalisation fields to create thousands of individual messages, and they only hit the "send" button once. Each athlete knows their race number, wave details and start time and Castle Triathlon Series only sends one text message.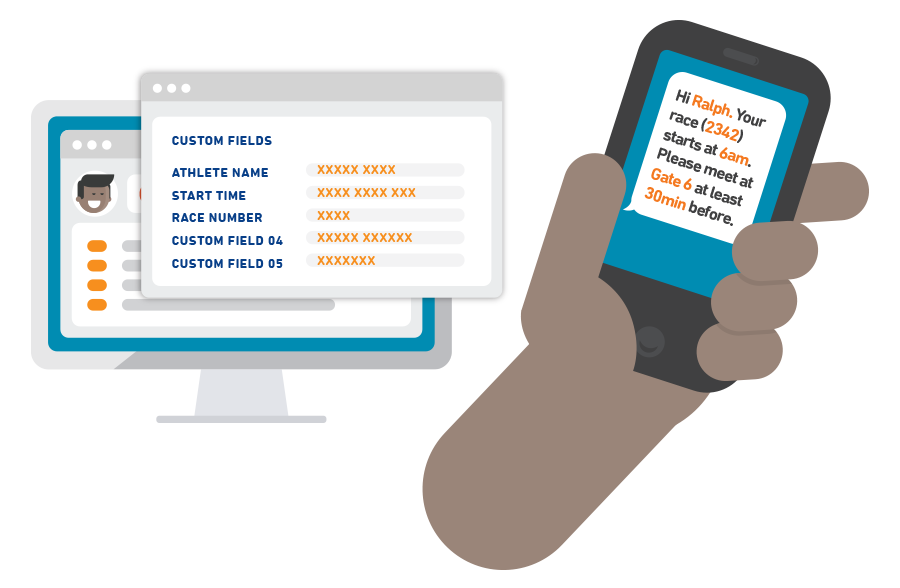 One of our other customers, Excel Sales and Letting, use SMS to confirm viewing appointments. They send personalised messages to new customers noting the address and the date and time of each appointments. They also send messages out regularly to tenants reminding them that their rent is due. Each tenant is addressed by name and the message tells them what amount they need to pay and by what date.
Personalising your SMS communications could be the very thing that moves you from being just another brand, to being a brand that people know and trust. Go ahead, give it a try and see just how much your customers appreciate the personal touch.