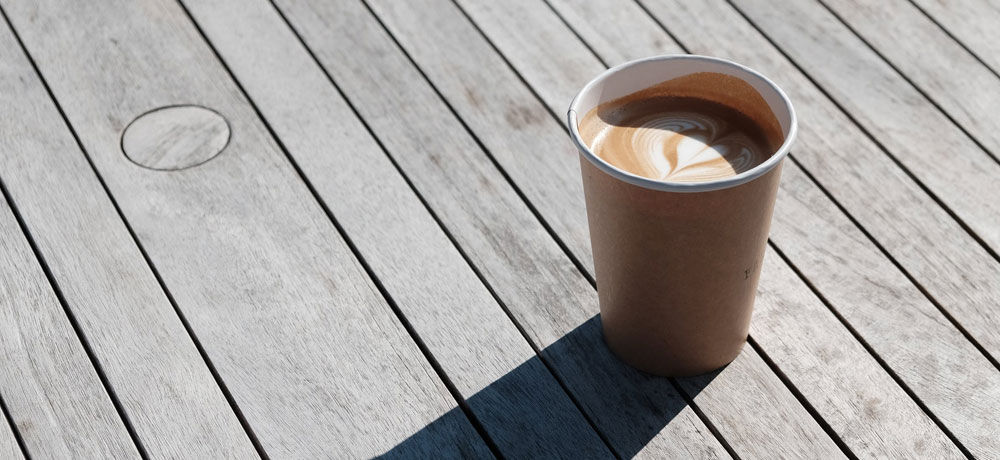 When COVID-19 hit in early 2020, Multi-cup Solutions, were faced with the challenge of keeping their employees regularly updated during a nationwide lockdown. They needed to find a reliable and cost-effective channel, that was accessible to all staff, which would deliver important updates directly into the hands of each and every staff member – and the greener the solution, the better. Which is why it was fitting that they chose SMS to get the job done.
Who are Multi-cup Solutions?
Founded in 2010, Multi-cup Solutions distribute a wide range of branded and generic food, beverage and allied packaging to the foodservice and vending industries throughout South Africa and into Africa. They also offer an environmentally friendly, biodegradable, range of food packaging products and have their hearts set on going green!
How do they use SMS?
Patrick Cupido, head of Human Resources, said that they started using SMS to stay in touch with staff during lockdown. "We use the BulkSMS Text Messenger to inform staff of any new changes and protocols regarding the COVID-19 pandemic. We also send communications from the management team to the employees regarding salary payments, UIF funding applications, and COVID-19 safety tips. The long message feature also means that we can send longer SMSes without having to leave out important info."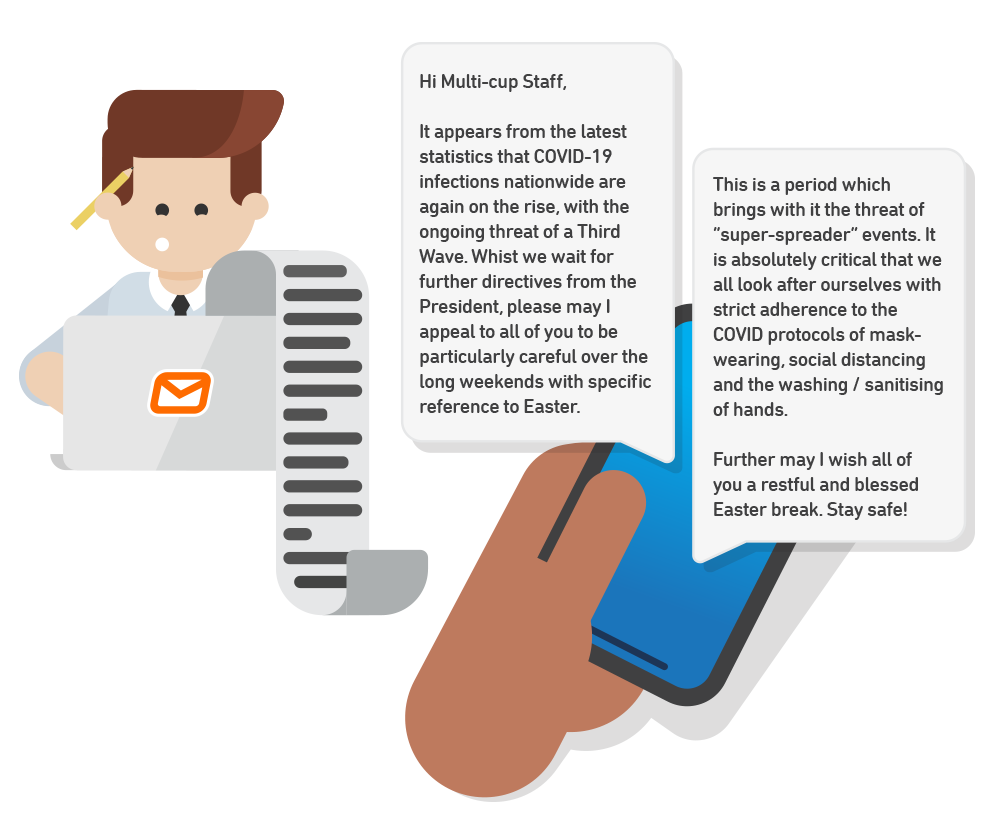 Why SMS?
Multi-cup chose SMS because it is a simple and effective way to reach all their staff members in a single send - saving valuable time and money when compared to phoning each team member. And when asked about email, his response is simple - "Emails are often missed, and we know that the SMSes will be delivered into the hands of our staff. By checking the delivery reports, we can be sure of that. And with SMS being a sustainable communication solution, it's the obvious choice."
To compare our different solutions, click here or take a look at how some of our other clients are innovating with SMS.