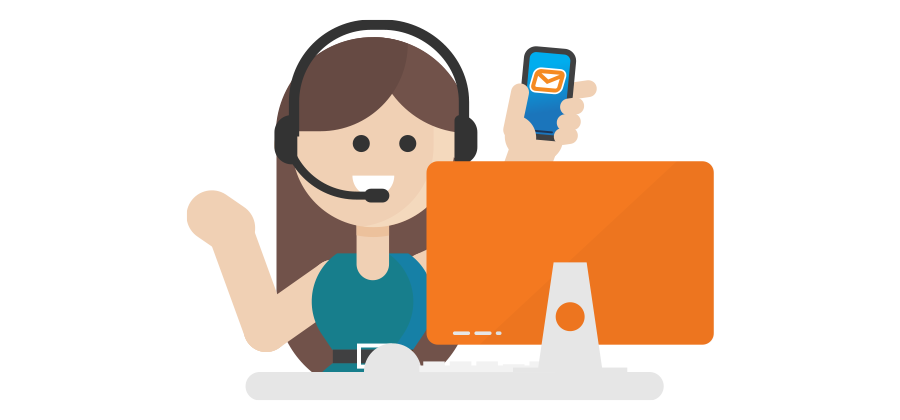 Reports show that today's consumers are more demanding and less patient when looking for answers to their issues. Things like high call costs, long hold times and the frustration of dealing with multiple agents are all at the top of the list when it comes to customer pain points. Which is why adding a tool like SMS can help contact centres improve their service - making it easy and affordable for their customers to engage.
Here are some of the ways that SMS is improving contact centre processes:
1. Instant two-way communication
By SMS-enabling CRM platforms or call centre software, agents have a single view of all interactions. All text messages – and delivery statuses – can be displayed on the customer activity log, making sure that every team member knows the history and is able help the customer accordingly.
2. Confirmations and updates
SMS is the perfect tool to send reference number confirmations and easily manage customer expectations. Automated SMSes are sent every time an enquiry is opened, detailing the typical resolution times and processes. Doing this keeps customers updated every step of the way.
3. Feedback and surveys
Once a query or support issue is resolved, SMSes are sent to the customer to gauge satisfaction. Whether it's to get general sentiment of the company, or to rate the service received from a particular agent, SMS is quick and affordable way to get customer feedback.
4. Automating support
Companies are using incoming long numbers as an alternative way for customers to reach their contact centre. All the customer needs to do is send a keyword like 'support' to the number, and they will immediately start engaging with an agent via SMS.
5. Better customer experience
During times of high call volumes, SMSes are sent to customers giving them the option to request a call-back by sending a text. This leads to shorter waiting and hold times. It also shortens inbound queues ensuring better contact centre performance.
6. Improved productivity
By SMS-enabling simple actions and minimising manual processes, agents are freed up to use their time more productively. Trigger an SMS message to notify a customer when a ticket is resolved, handed over to another team, or if any further action is needed.
Why SMS?
It's easy to integrate – SMS can easily integrate with most CRM and ticketing systems. Once set up, automating communications based on actions or timeframes will improve your customer support and satisfaction.
It's quick and reliable – SMS is sent via mobile network operators and does not rely on data to be sent or received.
It's simple and accessible – SMS is a simple channel that is familiar to all mobile users. And because it's a native application all handsets, anyone with a mobile phone has access to it.
To find out more about how we can help you to implement SMS into your call centre, contact us today!