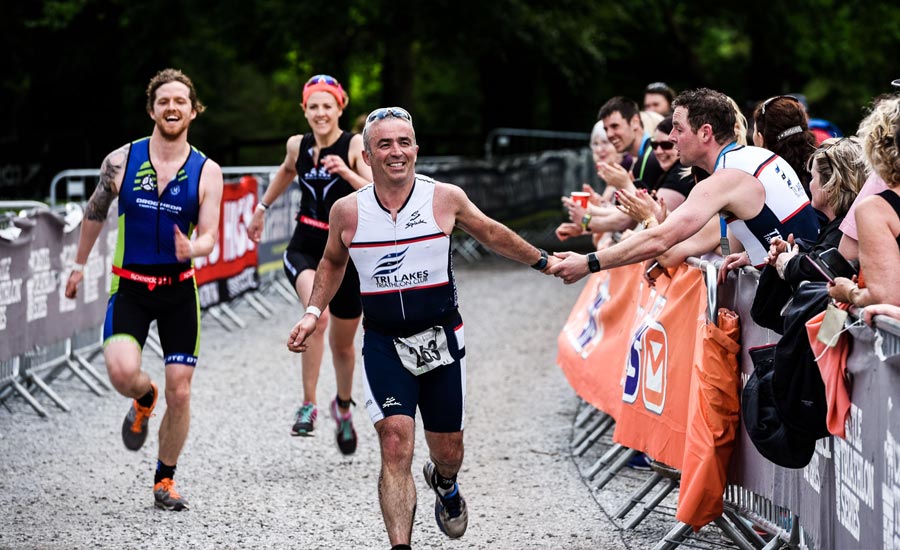 The triathlon industry has seen tremendous growth in the UK over the past few years, offering people from all walks of life the chance to test their abilities in a multi-sporting event. Along with this growth comes interesting challenges for organisers. More participants means more complex logistics, placing greater pressure on organisers to find ways to better coordinate events and meet the expectations of the athletes, sponsors, and supporters. It is like the triathlon organisers run a grueling race of their own leading up to the big day.
One of the biggest challenges faced is making sure that everybody knows what's going on and when. After all, effective communication is key to running a successful event. To find out why text messaging works so well, we spoke to some team members and athletes from our long-standing partner in the industry, the Castle Triathlon Series (CTS).
The CTS currently boasts the UK's largest triathlon series with events taking place at a selection of iconic castles across the UK, Ireland and France. Founded in 2009, they have grown to include 6 weekend triathlons, each of which sees thousands of athletes from around the world taking to the start line.
Why text messaging works so well for the Castle Triathlon Series
"We choose to use SMS as part of our communications strategy as we know the athletes have an overload of information coming at them from their email inboxes and social media accounts. With email fatigue high, we use SMS to ensure relevant information about race day is delivered to them, reducing competition with the clutter which fills everyone's inbox", says Andrea Avena, Marketing Manager for the Castle Triathlon Series.
How Castle Triathlon Series uses text messaging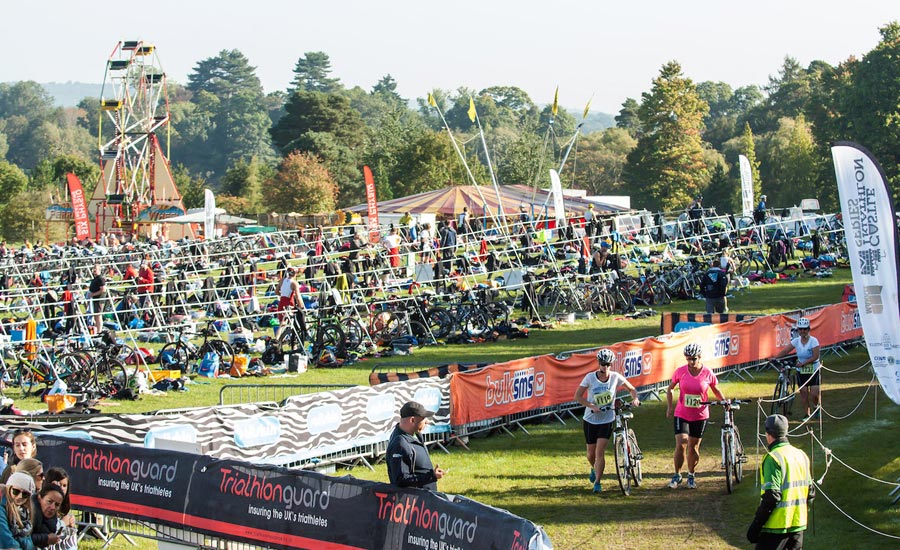 Coordination of Athletes: Prior to race day, personalised SMS messages are sent to each athlete detailing their unique race day information. Typical information includes start time, race wave and registration details. According to a recent study conducted with participants, 92% of the athletes said that they find text messages helpful for receiving this type of info. Texts save them time on race day and ensure that athletes know all important race day information before they even get to the event.
Race Day Preparation: Our study also highlighted that SMS messages are extremely helpful in sending out localised information to the participants, for instance the temperature of the water the day before the race and even where to park. According to Andrea, "sending SMSes to the race participants about water temperatures is very important to their race day preparation. It helps athletes to make an informed decision on what swimming kit to wear during the event."
Race Day Updates: If there is an emergency or last minute changes to the route, real-time text messages are sent to all the athletes keeping them up to date. "This is so that we can make sure that everyone is fully aware of all information they need to have a fun and successful race day", says Andrea.
But wait, there's more…
Apart from the Castle Triathlon Series' use of text messaging, we also see it being used at other sporting events to communicate with athletes. Other event organisers are sending messages like:
Post-event notifications: SMS messages are sent to the participants, sponsors and supporters thanking them for their input during and prior to the event. They can also be asked to send through any feedback that can be used to improve future events.
Event promotions and invitations: Text messages are sent to previous race participants inviting them to take part in the next sporting event. Mobi-grams can also be added to the text messages to promote or advertise discounts and special offers.
Advice and Tips: In preparation for the event, SMS messages can be sent to participants with training advice or meal plans and recipes. Downloadable recipes, infographics and training guides have been attached to the SMS in the form of a Mobi-gram.
Live Race Alerts: Automated SMS messages get sent to event participants (or even family or friends) with race completion times as the participant crosses the finish line.
Text messaging has played an integral part in the organisation of sporting events, like the Castle Triathlon Series, both leading up to the event and on race day. The use of SMS has been a contributing factor to the success of the triathlon series and it remains a popular choice amongst organisers and athletes alike.