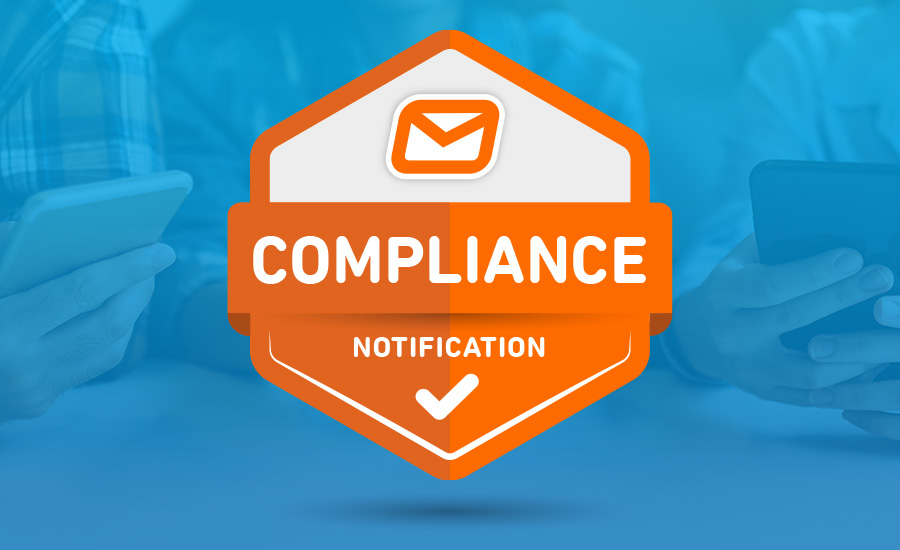 1. What is the WASPA Do Not Contact List?
The Wireless Application Service Providers' Association (WASPA) operates a Do Not Contact (DNC) List which pertains to South African consumers. The purpose of this list is for consumers to request that SMS providers block their mobile numbers from receiving any direct marketing messages. The WASPA DNC List has a public interface and WASPA members can check lists of numbers against the DNC list using the WASPA Member Portal and/or the DNC API.
2. It is mandatory to check the WASPA Do Not Contact List
The WASP DNC system is currently live and available to all WASPA members. It is mandatory for WASPA members to run checks against this pre-emptive block registry established by WASPA in clause 16.5(c) of the WASPA Conduct of Conduct. As set out in the WASPA Code of Conduct:
16.5. Unless the target person has expressly or implicitly requested or agreed otherwise, any member authorising, directing or conducting any direct marketing must not direct or permit any person associated with that activity to direct or deliver any communication for the purpose of direct marketing to:

(a) a person who has submitted an opt-out request to that member,
(b) a person who has registered a pre-emptive block with a registry established by the National Consumer Commission, or
(c) a person who has registered a pre-emptive block with a registry established by WASPA.
WASPA members have been required to make use of the WASPA DNC List since 5 March 2020. The WASPA DNC List was made public in August 2020 (see the WASPA press release here) and WASPA has been actively promoting the WASPA DNC List in the South African print, radio, and television media as well as to the mobile network operators (MNOs) as part of its consumer awareness drive.
WASPA members that send or allow their clients to use their systems and platforms to send direct marketing messages must check their database against the WASPA DNC List. It was agreed among WASPA members that they would dedupe their databases (i.e. remove or block numbers registered on the WASPA DNC List) at least once every 7 (seven) days.
3. Breach of the WASPA Code of Conduct
A WASPA member sending a direct marketing message to a consumer more than one week after a consumer adds his or her number to the DNC list will be in breach of clause 16.5(c) of the WASPA Code of Conduct.
This is only one compliance requirement relating to the regulation of direct marketing messaging in South Africa as set out in section 16 of the WASPA Code of Conduct. Any SMS spam complaint relating to direct marketing messaging lodged with WASPA will review not only whether there was a breach relating to the WASPA DNC List (i.e. a pre-emptive block was ignored) but also whether there were breaches relating to consumer consent (including proof that consent was provided), opt-out mechanisms in messaging, prohibited times for sending these communications, and not including sender identifying information in the communications.
Clients are reminded that they are liable for any breaches of the WASPA Code of Conduct that applies to their messaging. WASPA does impose fines and/or sanctions for any breaches of the WASPA Code of Conduct. Client liability for WASPA fines and/or sanction is set out in BulkSMS's Terms and Conditions of service.
4. What BulkSMS has in place to ensure compliance
BulkSMS has a process in place to manage this WASPA compliance requirement. We have a manual process of undertaking a weekly check of the WASPA DNC List, accessed from the WASPA Member Portal. A system-wide block on all numbers registered with the WASPA DNC List is then undertaken. This means that consumers who registered their number on the WASPA DNC List will not receive any SMS messages from our clients, whether marketing communications or not. When numbers are de-registered from the WASPA DNC List by a consumer, the number is then unblocked from our system at our next weekly check of the WASPA DNC List.
This manual process will be undertaken until the BulkSMS DNC API call system is completed. This automated system is currently in development and due for release in December 2020. This API call system uses the WASPA DNC API and will automate the checking, blocking of registered numbers, and unblocking of de-registered numbers. This new system will apply a "block by default" strategy. Number blocks are implemented if a recipient number on their database is registered to the WASPA DNC List. However, where a client specifies that they do not send direct marketing messages then number blocks will not apply to numbers registered on the WASPA DNC List.
5. What sort of messages does the WASPA Do Not Contact List cover?
The WASPA DNC List applies to any direct marketing messages sent to MSISDNs by offering consumers a mechanism to not be contacted for direct marketing purposes. Consumers have the right to restrict unwanted direct marketing in South African law.
Direct marketing is defined and dealt with in section 16 of the WASPA Code of Conduct, which is consistent with the requirements of South African legislation (the Protection of Personal Information Act (POPIA), the Electronic Communications and Transactions Act (ECTA) and the Consumer Protection Act (CPA)), namely as:
16.2. "Direct marketing" means to approach a person, either in person or by mail or electronic communication, for the direct or indirect purpose of (a) promoting or offering to supply, in the ordinary course of business, any goods or services to the person; or (b) requesting the person to make a donation of any kind for any reason.
If a WASPA member's platform is used by its clients to send out direct marketing messages via SMS communications, then it is mandatory to consult the WASPA Do Not Contact List.
WASPA has a useful summary about what are direct marketing messages. The CPA and POPIA both contain some restrictions on the sending of unsolicited messages and for companies selling on a consumer's personal information to someone else. WASPA's Code of Conduct incorporates all the requirements of these laws, and the WASPA Code of Conduct is binding on members of WASPA as well as any companies sending messages via a WASPA member platform. This means that WASPA's members and their clients can only send a consumer marketing messages if they are already a customer, or if the consumer has given the organisation permission to do so (i.e. opt-in to receive direct marketing messaging). If no consent was given by a consumer then the SMS message is spam. SMS spam usually means an unsolicited (or unwanted) marketing message sent by a commercial business or non-profit organisation to a consumer, via SMS.
6. What doesn't the WASPA Do Not Contact List cover?
The WASPA DNC List blocks direct marketing only. It is not a list for consumers to block other services, such as notification services. Only WASPA members or their clients involved in direct marketing need to consult the WASPA DNC List.
7. How do consumers interact with the WASPA Do Not Contact List?
The public interface (dnc.org.za) is active, and it is possible for consumers to add their numbers to the database. The WASPA DNC List only contains MSISDNs, it does not contain email or postal addresses or any other personal information.
A consumer who wishes to check if his or her number is listed, or add/remove a number, should visit dnc.org.za. The website will prompt for an MSISDN (i.e. mobile or cellphone number), and after confirming on the system, will send a message to the MSISDN entered indicating the registration status of the number. If the consumer wishes to add their number to the system, they then reply BLOCK or click on a link provided. If the number is already listed on the system, then the consumer will receive a messaging indicating this, and they will receive a prompt that allows the consumer to remove their number from the WASPA DNC List. To remove their number, the consumer replies UNBLOCK or clicks on a link. Once they have done either of these actions, a final message is sent to their MSISDN confirming the status of their number on the WASPA DNC List. For example: Your number 27xxxxxxx is now in the WASPA Do Not Contact list. See dnc.org.za/about for more info.
In addition to the above, consumers can also access the WASP DNC List to register their number by using USSD by dialling the code ⋆120⋆69269# (USSD access is charged at 20c per 20 seconds) or by sending "BLOCK" to short code 40662 (messages to short code 40662 are billed at standard subscriber bundle SMS rates, alternatively up to 50c per message. Free SMSes don't apply). Details of all the options available to consumers are available on the public site (dnc.org.za/about).
8. Links to WASPA resources