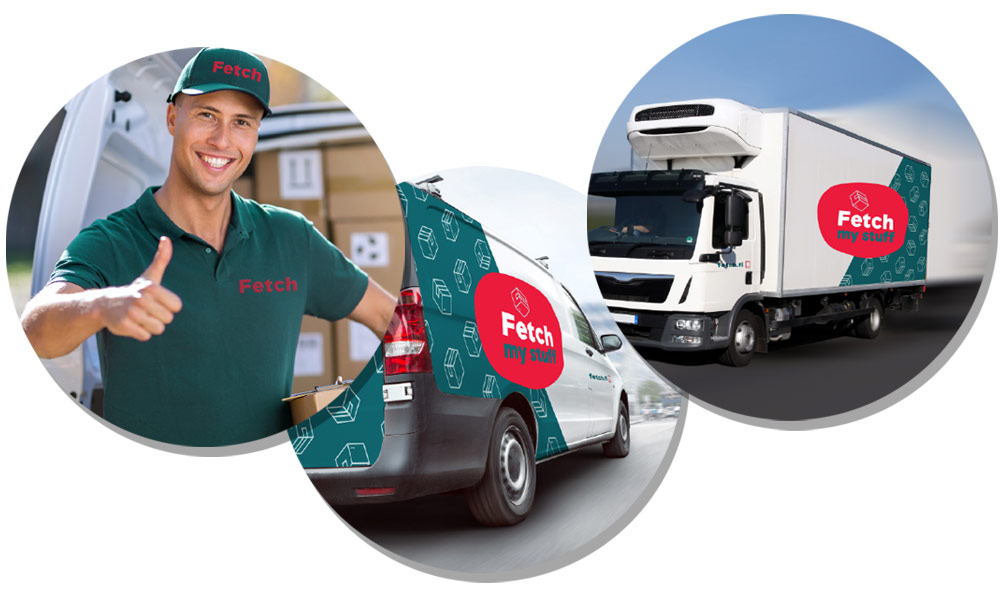 SMS & E-Commerce - Delivering a Great Customer Experience
Online shopping is easier today than it's ever been. From clothing and groceries to gadgets and gizmos, there's not much that you can't buy from the comfort of your own home. For e-commerce companies, taking the order is often the easy part. The real challenge lies in the physical delivery of the product to the customer - otherwise known as "the last mile".
This is where SMS comes in. Fetch My Stuff, an e-commerce logistics company based in Finland, is using SMS to ensure their customers have a great experience from purchase through to delivery.
Why SMS?
According to Väinö Välja, the logistics manager at Fetch My Stuff, "SMS is really helping us break barriers when it comes to customer service. We've found that 73% of consumers reported delivery as important to the overall shopping experience, while a staggering 84% of shoppers are unlikely to return after a poor delivery experience."
He goes on to say that they've chosen SMS because "it will reach our customers in no time and it is the most diverse way of communication. Phone calls will need somebody to answer the phone and email might not reach the customers on time."
How do they do it?
90% of the SMSes that they send are automated. The team at Fetch My Stuff have SMS enabled their customer management software so that customised and automated delivery notifications are sent. These notifications contain a URL linking to the tracking widget so that customers can track their deliveries in real-time.
The drivers and staff can also send ad hoc SMSes via our iOS App or Web-to-SMS solution notifying customers of any unexpected delays. This makes sure that customer expectations are managed every step of the way.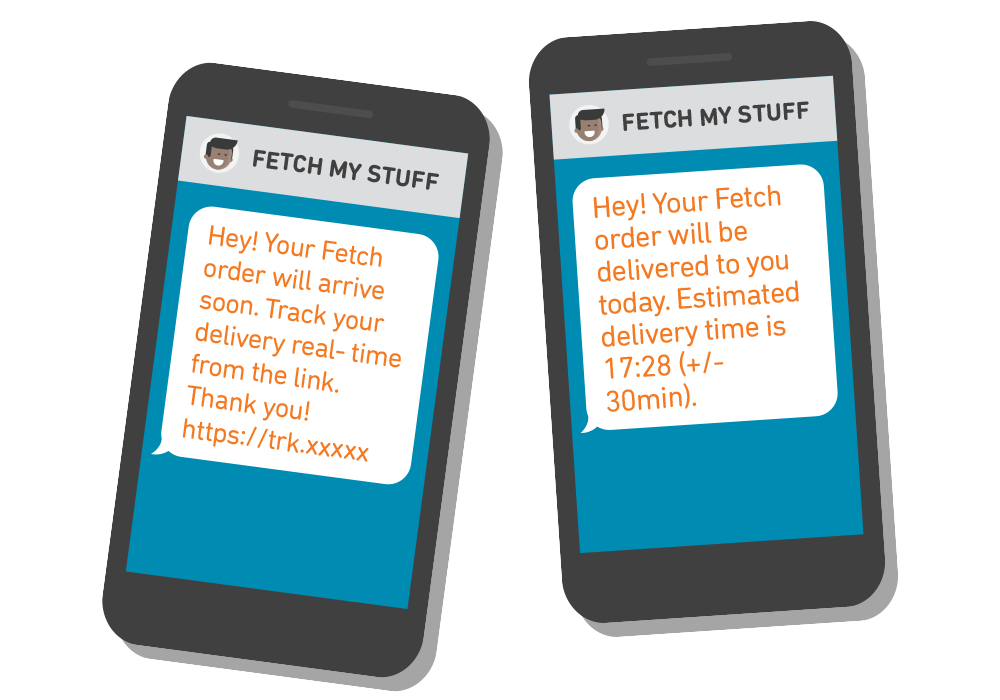 For a logistics company whose main priority is creating the best customer experience, SMS has proven the ideal channel to deliver just that.
To read another use case showing the versatility of our SMS API, click here. Or go to our solutions page to find out more.