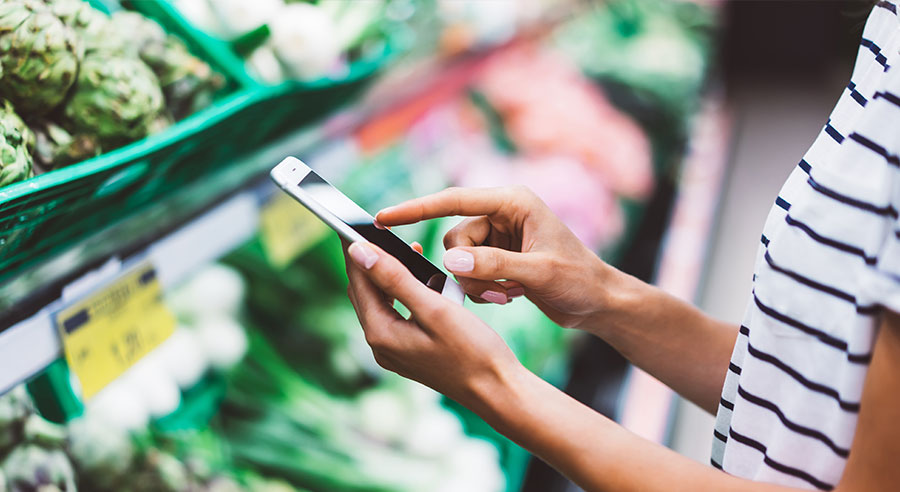 Traditionally, the retail industry viewed SMS as a tool to send out promotional messages only, but as technology has progressed, so too has the use of SMS. What was once considered an outdated way to stay in touch, is now proving to be a vital tool in the monitoring of in-store systems and processes. From temperature management to security alerts, the wide reach and instantaneous nature of SMS means that more and more businesses are relying on this channel to get their short and urgent messages across.
Here are 4 innovative ways that SMS can help retail store and shop owners to better manage their operations and equipment:
SMS for Remote Fridge Monitoring to Reduce Wastage:
Imagine, you're the owner of a new artisan ice cream cafe and you've just finished creating a range of exciting new flavours for the opening tomorrow. Ice cream lovers are dying to taste the new flavours and you're just as excited to show off your creations. Launch day arrives and you realise that the ice cream has melted overnight and your entire batch has gone to waste. If only there was a way that you could've been notified that your freezers weren't working… well, there is: SMS.
Using our SMS API solution, automated SMS alerts can be sent from temperature monitoring applications to a mobile phone whenever there is a fluctuation in temperature. Take a look at how one of our clients, the University of Minnesota, uses SMS automation to monitor their freezers and preserve samples.
SMS for HVAC Monitoring to Maintain Healthy Air Conditions:
The importance of effective heating, ventilation and air conditioning (HVAC) systems in retail buildings is essential. These systems control and maintain air temperature throughout the building, while improving indoor air quality.
To make sure that these conditions are maintained, HVAC systems can be continually monitored through the use of SMS. For example, S + T S.A., a Swiss company specialising in digital solutions, has created a cloud-based HVAC monitoring software that automatically sends SMS alerts to maintenance teams whenever there is an issue with their system.
SMS for Security Notifications to Monitor Activity:
SMS is a valuable tool in the safeguarding of stores and homes across the world. Modern security systems allow store owners to keep an eye on their shops remotely and at any hour of the day or night. But adding automated messaging to the mix, takes these systems to another level. Not only can more than one party be notified as soon as there is a breach, but remote activation of security measures can be deployed directly from a mobile device.
For example, South African based, Juan Bredenkamp, has created his very own home automation system that helps him monitor his home remotely. His system notifies him as soon as there is movement in his home and he is able to activate defensive measures in his house by sending an SMS. The same could be done for retail and convenience stores.
Let's not forget about SMS for Customer Loyalty:
Many stores are using loyalty programmes to encourage repeat business. With SMS, stores can let customers know about their loyalty programme and automatically notify members of their points and rewards. A creative way to do this, is with a Mobi-gram. This feature lets you deliver visual content, like promotional flyers and member statements, to a mobile device. Thanks to inbuilt analytics, you can easily track when customers open the message, and whether or not they clicked on the links. The Castle Tri Series send their online race guide as well as advertisements for upcoming events in a Mobi-gram.
Nowadays, SMS is being used for far more than person-to-person communication; it's used for machine-to-machine communication as well as application-to-person messaging. This versatile nature of SMS makes it the perfect solution for retail store owners to monitor and improve instore processes and equipment.