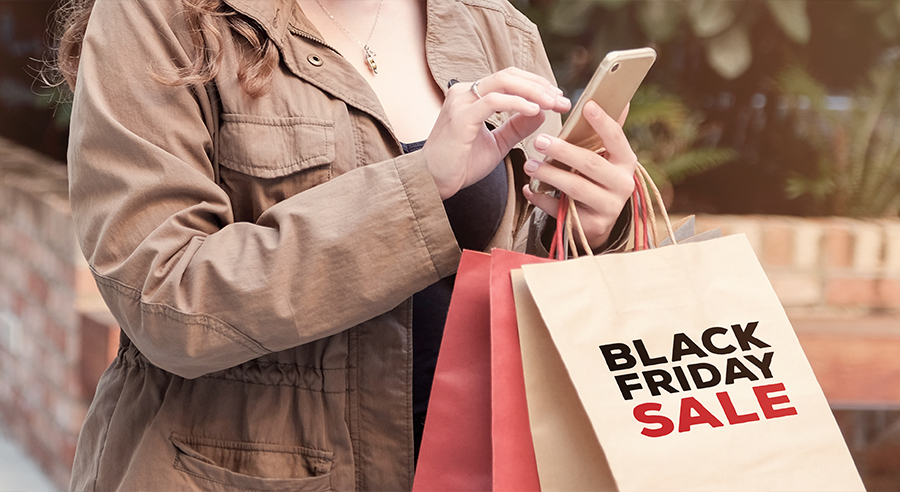 After the year we've all had, it's almost impossible to believe that Black Friday is around the corner and that Christmas is looming. But we aren't complaining! We love Black Friday, Cyber Monday and any chance we get to help our customers make the most of their marketing campaigns.
With Adobe Analytics predicting that consumers will spent 20% more than in 2019, 2020's Black Friday and Cyber Monday are set to be two of the most lucrative days of the year for retailers the world over. This is why so many brands want to get in on the action and get their products, services, and sales in front of potential customers. But with so many companies looking to optimise sales over this time, it can be tough to stand out! So, how do you make sure that your campaign is a success? For starters, add SMS to the mix.
Here we've got some tips and tricks to make sure that you make the most out of your SMS campaigns this Black Friday and Cyber Monday.
1. Create compelling campaigns
Creating a compelling campaign may seem like a daunting task, but it doesn't have to be. It can be as simple as adding a little variety to your SMSes using an SMS attachment or a Mobi-gram. Or it could be offering a 100% discount to one lucky shopper. Your options are endless. Just be sure to keep your SMSes short and to the point, the last thing your customers want on Black Friday is a long-winded SMS about a shoe sale.
2. Send personalised campaigns
When creating any sort of marketing campaign, it's important to remember that your customers want to know that you know who they are. They want to feel special, especially at a time when your competitors are also trying to get their attention.
To us, personalising your SMS communications goes beyond addressing your customers by name; it's about communicating unique information that is relevant only to them. For example, if you've got insights about your customers buying habits, why not personalise each message and only hit the "send" button once.
3. Start earlier rather than later
If you haven't already started, here's your reminder to start getting those SMSes out to your customers. You may be tempted to only send out SMSes the day before or on the day your sale starts, but that'll only add to the information overload already being sent out that day.
You could even try a drip campaign, which is the perfect way to generate excitement and anticipation around your deals. Gradually build interest in your offers and get your customers poised and ready to buy on the day.
4. Plan
Like any successful campaign, the planning behind it all needs to be clear and concise. For example, what items are you going to have on sale? Are they going to be on sale right through to Cyber Monday? When will you send your first SMS out? When will you send your last SMS campaign? The list goes on. The more you plan, the easier it will be to roll out your campaign.
Now that you've got some tips to help you maximise your marketing campaigns around Black Friday and Cyber Monday, let's get into some basic do's and don'ts to bear in mind before you start sending:
Do get consent. SMS is a permission-based opt-in communication channel. This means that your customers have to expressly agree to receive SMS messages from you.

Do identify your brand. This may seem like an obvious one, but it is very important not to forget to identify yourself or your brand name in all of your SMS messages. Whether you use a sender ID or simply add your brand name in each SMS, make sure that your customers know who the message is from.

Do explain how to opt-out of further communications. Tell your customers that replying with the word "stop" or "unsubscribe" means that they won't receive SMSes from you. Make sure that you respect your customer requests to opt-out by removing their contact details from your contact list.

Don't spam. If you don't comply with mobile marketing regulations, any unsolicited commercial SMS messages will be considered as spam by your target audience and your company could end up facing sanctions, fines, or legal charges.

Don't bombard your customers with unnecessary SMS messages telling them of every promotion or offer you have available. Target your communications wisely and ensure you are sending relevant information to you're the right customer at the right time.
For more information on the regulations you should follow when sending SMS communications, take a look at our SMS Best Practice Guide, or you'd like to find out more about any of our products or services, feel free to get in touch!