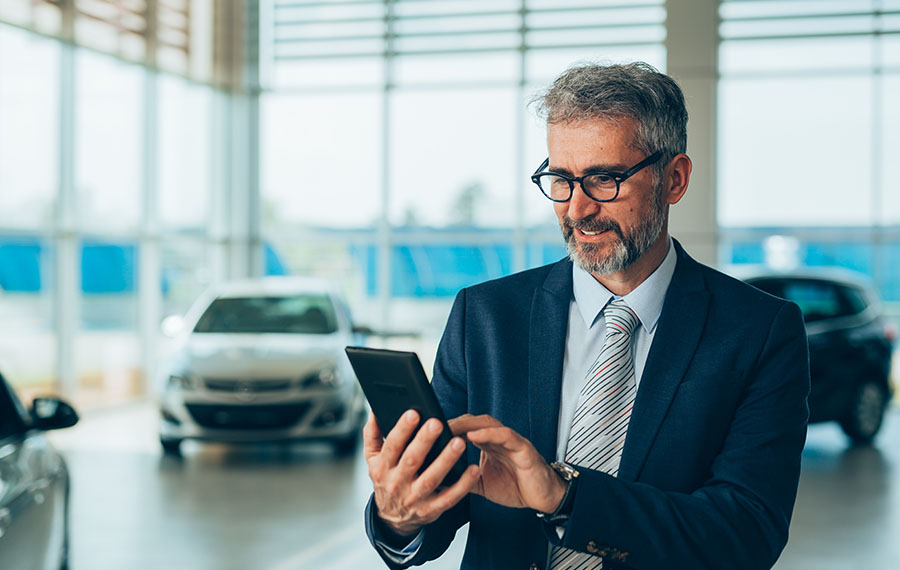 Whether you own a car dealership, a car service centre, or you're a mobile mechanic, the demands of the automotive industry are the same; quality workmanship coupled with excellent customer service. And while SMS can't help you fix a radiator or replace worn brake pads, it can make it easier for you to offer the best customer service in town. From notifying staff members of shift changes and stock shortages, to sending important reminders to suppliers and customers, using a reliable channel like SMS goes a long way in making sure that things run smoothly. And here's how:
SMS for Improved Customer Service:
In the motor trade, great customer service can make or break a deal. Customers are buying a high-value item, which means that they expect a high level of service. One of the ways to make sure you deliver on this is to ask your customers for feedback.
And what is a simple way to get feedback from your customers? By using SMS, of course. Whether to send a quick survey rating a car service or to ask your customers to rate their test drive experience, it can all be done via SMS. This allows your customers to respond quickly and gives you better insight into what they want and expect from you.
SMS for Promotions and Marketing:
SMS is an inexpensive way to keep customers informed while ensuring that you make the most out of your marketing leads. Because it's a reliable messaging tool that boasts an impressive read rate - 98% to be exact - and it's available on all mobile phones, makes SMS a popular choice for sending promotions, deals or last-minute offers.
If you're going to start using SMS for promotions or marketing, just make sure you're doing it right by following these SMS marketing guidelines.
SMS for Internal Communication:
When it comes to running a successful dealership, it's not only customers that you need to connect with, but staff members too. SMS offers a reliable way to send out reminders about upcoming meetings or updated shift schedules to staff members, letting you contact the entire team in a single send.
Another bonus is that everyone can receive an SMS message. Dealerships needing to contact drivers and staff that are working off-site or busy with deliveries can do so easily. Because they don't need data or an internet connection to get the message, they'll receive your message no matter where they are or what phone they have.
SMS for Improved Business Processes:
Now, this is where SMS gets really exciting and innovative because with an SMS API you can SMS enable just about anything! You could use it to monitor the productivity and security of your workshop remotely or keep track of all your vehicle services from one platform.
SMS integrates with CRM platforms, alarm systems, HVAC systems, websites, point of sale systems and so much more. And as a result, businesses in all industries, including the automotive, are increasing their sales while improving their workflows and security with this simple tool.
To find out more about how SMS can help in your dealership or workshop, get in touch with our sales team or click here to find out more.