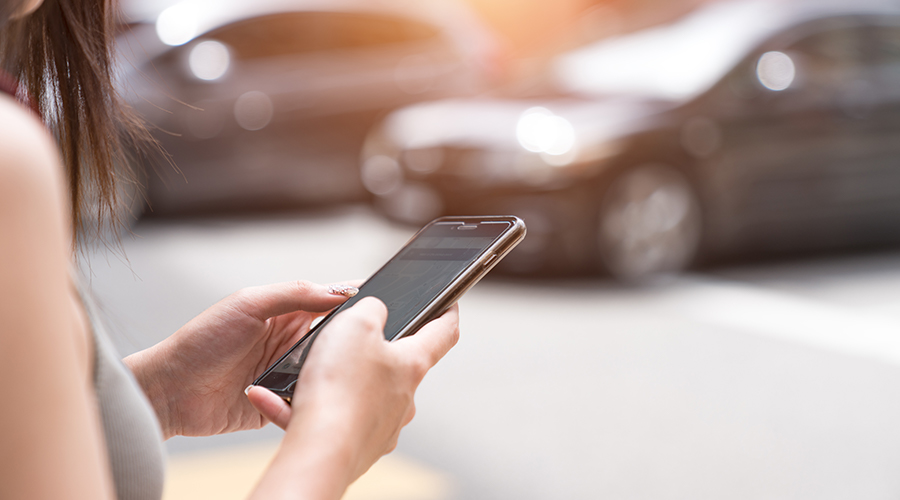 In business, it is all about carefully juggling resources to optimise operations and maximise profits - and the motor industry is no different. When used correctly, SMS improves efficiency, streamlines processes, and generates business. Here are a few ways that dealerships and workshops around the world use SMS to do just that.
1.They're sending service reminders
SMS prompts are being sent to customers to remind them to book their annual car service or to confirm the date and time of their service appointments.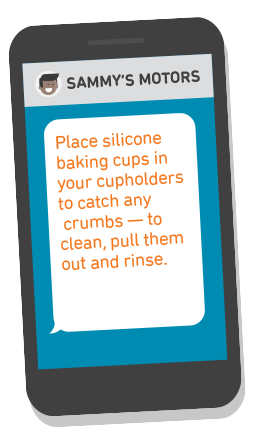 2.They're giving out tips and advice
Dealerships send messages out to their new customers - or customers who have recently bought a car from them - giving tips and advice on how to look after their new vehicles
3.They're sending important documents
Instead of emailing or printing out contracts, invoices or statements, dealerships are sending them via SMS. They're attaching PDF documents to texts so that recipients can view them directly on their mobile. This helps dealerships to efficiently deal with costly and time-consuming admin.
4.They're saying thank you and asking for feedback
A simple 'thank you' goes a long way! The thank-you SMSes being sent out after a new purchase are well received. And, when asked for feedback after a service or a visit to a workshop, customers can respond quickly and easily via text.
5.They're personalising their offers
Once they've built up a database of interested customers, dealerships and workshops send targeted SMS campaigns to customers about new product launches, promotions, and discounts.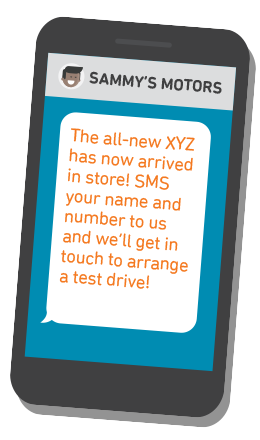 6.They're generating sales leads
They're using SMS to ask potential customers to make contact. "No time to talk, send us a text and we'll schedule a time to call!" This then prompts potential - and more serious buyers - to visit the showroom or test-drive a new model.
7.They're communicating with staff
Dealerships are using SMS to communicate quickly and efficiently with staff. They're sending updated sales processes, change in shift schedules, and salary payment notifications to name a few.
8.They're monitoring their workshops
Some workshops have SMS enabled their security system so when the alarm is triggered, an SMS is automatically sent notifying management and security companies of the breach. Some systems even have the capability to remotely activate security measures via SMS, should the need arise.
SMS is so versatile that it can be integrated with almost any business process within the automotive industry. From helping to increase the number of feet-through-the-door to delivering better customer experiences, SMS is a simple way to engage and improve not only your operations but your bottom line too.
Thinking about using SMS in your Dealership or Workshop? Send us an email - or take a look at our SMS solutions here.