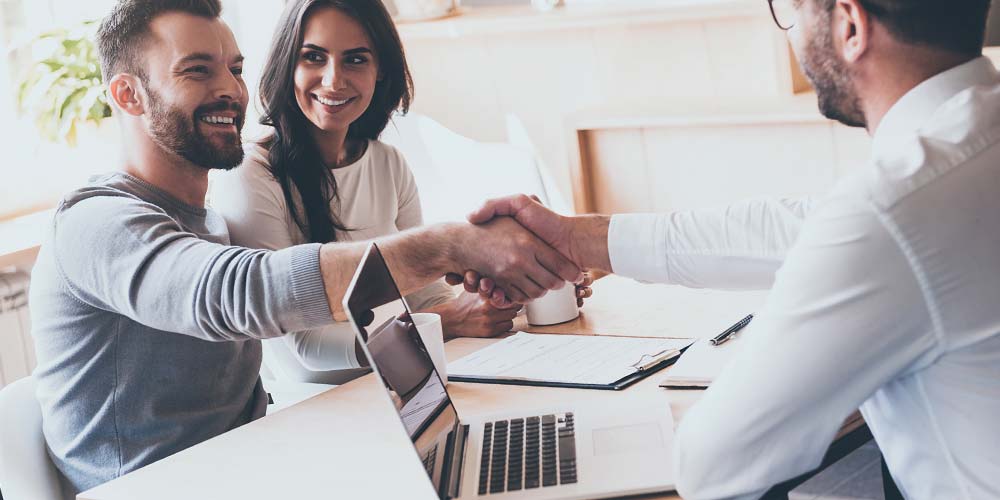 In recent years, many businesses within the property and real estate industry have jumped aboard the mobile messaging bandwagon in order to improve sales and customer service. The reason? Bulk SMS messaging allows for property brokers, agents, tenants, online property websites and customers to stay connected with buyers, sellers and tenants in real-time. Below, we've outlined a few ways that SMS can, and is being used to improve and streamline communications within the property industry.
1. Lead Generation
Customers can opt-in to receive updates and notifications about a certain property or about properties in a certain area. Once a customer has opted-in to receive SMS communications, real estate agents can follow up with a text message asking a few questions. For example, "what sort of property are you looking for and what is your price range?" The client can then reply to this SMS with their requirements.
Estate agents can also offer an opt-in option on their website that allows interested clients to input their mobile number and request information on a certain property. This type of communication not only fosters a good relationship between the client and the agent, but it also provides a quick and simple way for the agent to gather the necessary information needed to provide an excellent service.
2. Property alerts
Once a contact list of interested clients has been created, automated SMS messages can be sent to interested buyers to alert them of new properties in a given area or region, price reductions or any other valuable information pertaining to their property search.
3. Viewing reminders
Joann McIntosh of Excel Sales and Letting uses SMS to remind prospective tenants and homeowners of viewing times and location. She says that, "SMS is better received than an email or a call as many of our clients can't answer personal calls during business hours, and emails often get lost or forgotten about." This has reduced the number of no-shows and ensures that the property is open, clean and viewable when necessary.
4. Picture messages
Mobi-grams can be sent to interested clients containing images of, or a map to, the relevant property. Not only does this add an appealing visual element to the standard SMS, but it can guide potential buyers as to whether or not they want to go ahead and view the property.
5. Reminders and notifications
SMS messages can be sent to tenants to remind them about rental payments, overdue accounts, upcoming renovations or requests to visit and check-up on the property.
6. Fault logging
SMS can also be used to facilitate two-way communication between tenants and property agents. Whether the tenant needs to inform the agent of a broken appliance or if they simply want to ask a question about the property, SMS is the perfect platform.
Markus Savage, estate manager of Big Bay Residential Estate, uses SMS to communicate with home-owners. "SMS has proved to be a great way to notify estate residents of any unexpected inconveniences. For example, when there is a new property development or electricity outage we inform the residents of the upcoming disturbances via SMS. This allows us to manage residents' expectations and reduce complaints," says Savage. 
7. Event reminders and notifications
Glynis Coetzee, estate manager of Stonehurst Mountain Estate, uses SMS to send notifications to all homeowners. These include invitations and reminders about upcoming events and activities taking place on the estate. Examples of these types of notifications include messages about a book launch or a live music event happening at the Lifestyle Centre.
To visually enhance such invitations and reminders, Glynis sends out Mobi-grams and has found them "fantastic" when wanting to add more information and visual components to the messages. Not only do the Mobi-gram messages inform residents about upcoming events but they are also used to link residents to ticket sales and booking confirmations.
In the ever-changing real estate industry, SMS messaging remains a trusted constant. From advertising housing listings to engaging with new and old leads, SMS allows unique access to your customer base. So, whether you're a property owner, property manager or tenant, using SMS communication can help simplify and improve your marketing and communication strategies.